Diversity goals in action: Hiring partner FDM and nonprofit trainer Per Scholas have common ground
It's no secret that diversity in tech is an issue of today's workforce. A staggering 26% of the computing workforce, and only 3% of the workforce is made up of black women. IT services firm FDM Group and nonprofit tech school Per Scholas are trying to change that by building a pipeline of diverse talent to the IT world.
Kiesha Quashie, Per Scholas alumna and Consultant at FDM Group is one of many Per Scholas graduates who have transitioned from the Per Scholas training to a paid position in FDM's Careers Program, a training-to-employment model designed to expose workers to the experience and know-how they need to work with top clients in the IT services industry.
To date, FDM Group has accepted seven graduates from the Per Scholas IT job training program.
FDM COO Sheila Flavell spearheads the company's Women in IT initiative, and 50% of the company's senior management team is currently female. "As a company committed to championing Women in IT and driving gender diversity in the workplace, FDM is proud to work in partnership with a number of organizations who share in this mission," says Sheila.
Per Scholas has committed to training 1,000 women by 2018 in response to the industry figure estimating only 3% of the IT workforce are women of color. With women enrollment at Per Scholas being as low as 18% in past years, it increased to 30% in 2014 (90% of whom identify as women of color). In 2015, that figure will increase to 35%, or 200+ women.
Per Scholas graduate Keisha says working in a male-dominated field was challenging at first. But Keisha, like other Per Scholas female graduates, quickly overcame the gender barrier. She says, "Once you have the knowledge and you are able to hold your ground, you become a strong force and a pool of knowledge that attracts other to you."
In addition to their commitment to changing the industry and helping more women pursue technology careers, both FDM and Per Scholas' work inherently bridges the skills and experience gap as well.
FDM Group is renowned for their Careers Program, which gives individuals award-winning business and technical training in core disciplines. They then progress to represent FDM on client sites in financial services, media, retail and insurance as FDM Consultants for a minimum of two years.
"In order for Per Scholas students to find good long-term jobs, they need to learn what it's really like to work in the field. Programs like FDM's help augment the work we do at Per Scholas to bridge the skills and experience gap," says Tiernan Walsh, Per Scholas Director of Corporate Staffing.
Per Scholas prepares ready-to-work individuals for careers in IT through its multi-week intensive IT courses. Training is free to participants and provided for those who are unemployed or under-employed. Outcomes are high with an 85% graduation rate and 80% of those graduates becoming employed with employer partners like FDM. In 2015, across five current locations, Per Scholas will enroll 700 students.
"We have seen through experience that many Per Scholas alumni are an excellent fit for the FDM environment," says Ahmet Aydin, Head of Consultant Support for FDM in the US. "They are committed to furthering their technology, business, and professional skills, entering into our program with an eagerness to learn that enables them to excel in their roles as professional Consultants working onsite with our clients."
Jose Rodriguez, Per Scholas Project Scale alumnus, works in IT Support for FDM North America. "FDM Group is a great company to work," says Jose. "They have a professional, friendly, and welcoming environment where you can interact with all the staff members, ranging from the Sales department to the CEO."
In 2016, FDM and Per Scholas have plans to grow their strong relationship to enable more Per Scholas grads, specifically women of color, on-ramps into tech. Ahmet says, "We believe that this is only the beginning of a very fruitful partnership, and look forward to working together with Per Scholas in the launching of successful careers in IT for years to come."
Sign up for our Monthly Impact Report
More News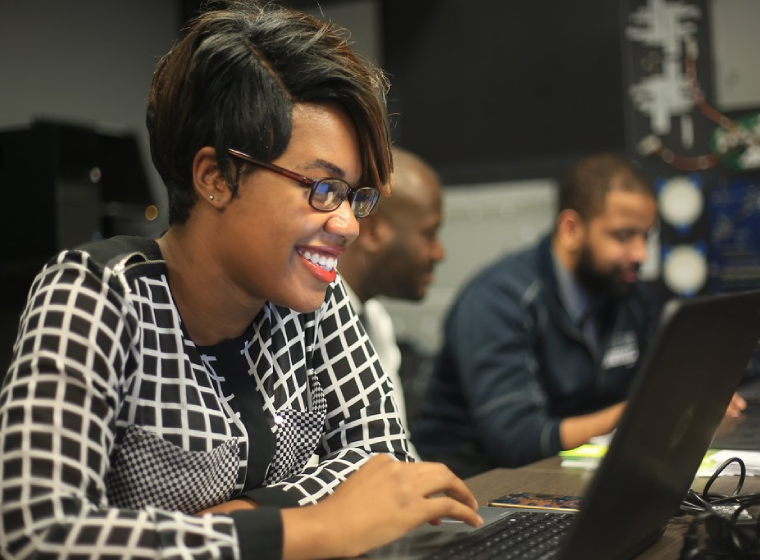 Donate Now
Your support makes a powerful difference in our ability to build a technology talent training solution that creates greater access and equity.