Employers Love Per Scholas Graduates
A large majority of Per Scholas graduates begin their IT careers through short and long-term contract work. IT staffing agencies and managed service providers such as ASI, Unisys, Harvey Nash, Robert Half, Peak Systems, Insight Global and many more turn to Per Scholas for talent on projects with some of their biggest clients. Insight Global wrote us this week to pass along the praises from one of their Fortune 500 clients.
From the employer to Insight Global:
"I wanted to take some time to recognize your team for the great job they have done during our refresh yesterday and last evening.
HP team of polite and knowledgeable technicians/installers lead by Alton McCarthy (pictured, 2012 graduate) came to our banking center yesterday and replaced our workstations and printers. I was impressed by their expertise and their ability to manage the entire process. Alton and his team were happy to be there to help us through our transition and have patiently explained the process to us. They asked for our input and did not disrupt our end of day activities in any way. Although we feared that we would have some issues with the systems , this morning we came in and everything was set up exactly the way we wanted it.
It is nice to have the opportunity to work with a team of people who are excited about their job and eager to make their customers happy. Alton and his team went above and beyond in their effort to make our experience with HP a positive one.
I am grateful to have been given the opportunity to have this team at my location. I hope their excellent work ethics and dedication will not go unnoticed."
These compliments warm our hearts. We are very proud of Alton for representing himself and his fellow classmates so well, and we applaud Alton's Per Scholas instruction team as well for their contributions. It's strong work ethic expressed by the employer above that results in 80% of our graduates landing jobs following our IT job training.
Interested in hiring a student similar to Alton for your team and projects? Get in touch with our employment services team.
Sign up for our Monthly Impact Report
More News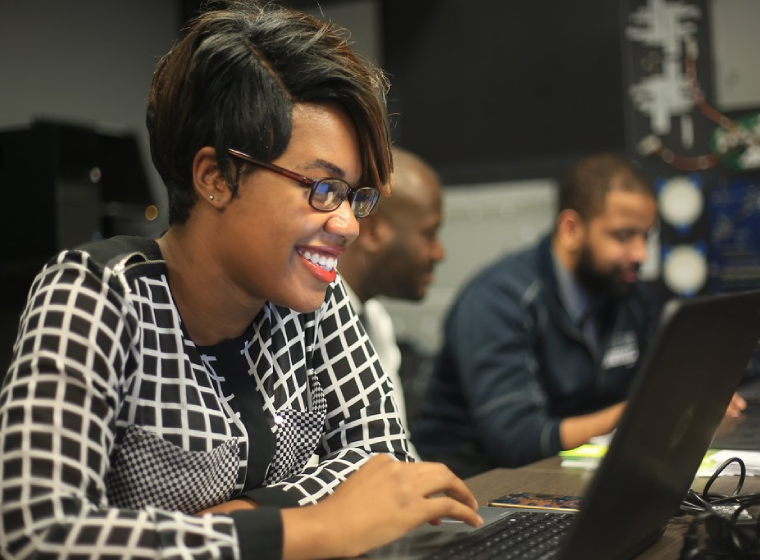 Donate Now
Your support makes a powerful difference in our ability to build a technology talent training solution that creates greater access and equity.