Empowering Military Service Members, Veterans and Spouses in Tech
Every year, nearly 200,000 men and women transition from U.S. military service to civilian life. Only 1 in 4 has a job lined up when they return — creating the daunting task of translating their military skills into civilian employment opportunities. Per Scholas, in partnership with TEKsystems, is leading the way in supporting the military community by providing tuition-free, full-time immersive training for in-demand technical skills that lead to industry-recognized credentials. This innovative approach empowers military service members, veterans and spouses to build successful careers in the tech industry by not only providing technical training but also fostering business professional skills, providing learner support and direct connections to employers, and creating a clear path to career advancement in tech.
Demand-Driven Training for Military Service Members, Veterans and Spouses
Per Scholas' no-cost training program is designed to equip participants with in-demand technical skills and is centered around industry-recognized credentials, ensuring that graduates are well-prepared to meet the specific needs of the job market. TEKsystems, a global provider of business, technology and talent solutions, is committed to creating diverse, equitable and inclusive workplaces in the tech industry. Our partnership with TEKsystems addresses the lack of diversity, including the underrepresentation of veterans, in the industry and the demand for technical talent by combining resources, leaning into strengths, and partnering to widen our reach and deepen our impact for individuals, businesses, and communities. This demand-driven approach ensures that military service members, veterans and spouses are not simply trained but trained for success in real-world tech roles. 
Business Professional Skills for the Win with a Holistic Approach
Recognizing that technical proficiency is just one piece of the puzzle, Per Scholas dedicates 20% of classroom time to career coaching and the development of business professional skills. Beyond funding and training, TEKsystems supports our learners – through networking with our learners and alumni, career coaching, and participating in various campus events. We want to build upon the skills learned in their military experience and help them thrive and adapt in any workplace. With our work to support military service members, veterans and spouses, individuals in the military community can gain technical knowledge and soft skills, coupled with their incredible military experience, to position them for continued career success.
Transitioning to a new career can be challenging, and Per Scholas and TEKsystems acknowledge the need for comprehensive support. Per Scholas provides learner support services that include benefit navigation, financial coaching, and wellness support, ensuring that learners can persist through the training program. This holistic approach addresses not only the technical aspects but also the personal and financial challenges military service members, veterans and spouses may face during their career transition. 
Connecting Directly with Employers
One of the most distinctive features of Per Scholas' training is our direct connection to employers. In the past year alone, over 850 companies hired Per Scholas graduates, with more than 1,000 hires through TEKsystems, demonstrating the high demand for the skills and credentials these military service members, veterans and spouses bring to the job market. This direct link to employers helps ensure that learners have a clear path to employment upon graduation. "I am honored to work with partners including TEKsystems that put hiring from the military community at the forefront in efforts to diversify the tech industry," stated Per Scholas Director of Veteran Recruitment & Partnerships George Darby. "TEKsystems understands that hiring military service members, veterans and spouses is not only the right thing to do, but it's also a great business decision. Partners that understand the unique skills and value this talent pool brings are ahead of the competition."
TEKsystems: Committed to Creating Opportunities for Veterans
TEKsystems is a valuable partner in this endeavor. Having helped more than 20,000 military service members, veterans and spouses since 2013, they understand the distinctive skills within the military community and continue to make a real impact. As a Department of Defense-authorized SkillBridge employer, a program for service members to transition to a civilian career, TEKsystems leads the way for veterans looking to transition out of the military. Their partnership with Per Scholas demonstrates a shared commitment to diversity and inclusivity in the tech industry, recognizing the immense potential and unique qualities of veterans and their spouses.
As military service members, veterans and spouses transition to civilian life, there's no doubt they face challenges in finding their next opportunity and meaningful employment. However, Per Scholas and TEKsystems, through their collaborative efforts, are paving the way for military service members, veterans and spouses to thrive in the tech industry. Their commitment to inclusivity and empowerment reflects a changing landscape in the tech industry that celebrates the unparalleled value the military community can bring. With a blend of purpose, partnership, and perseverance, the path to success in the tech industry for our military heroes and their spouses is clearer than ever before.
Sign up for our Monthly Impact Report
More News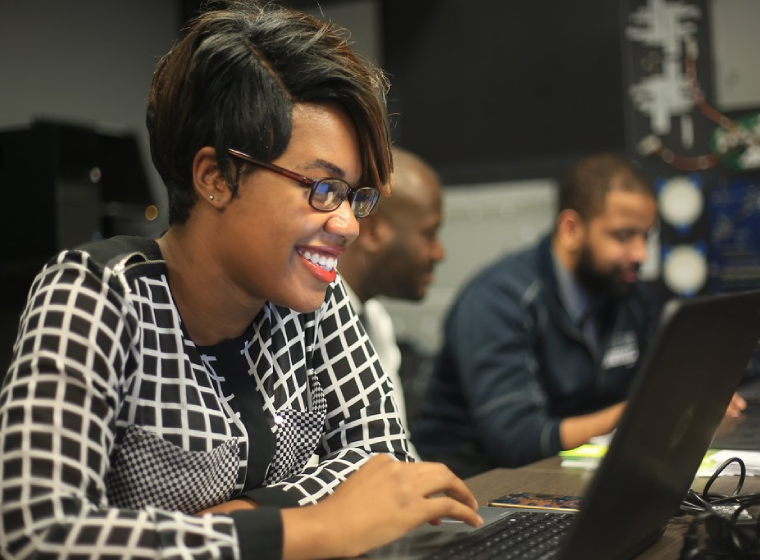 Donate Now
Your support makes a powerful difference in our ability to build a technology talent training solution that creates greater access and equity.