Free, Rigorous Tech Training Opportunity for Staten Islanders Offered Through Collaboration and Commitment
Borough President Oddo, Staten Island Chamber of Commerce, Amazon, Staten Island Foundation Help Bring Nationally-Recognized Tech Trainer Per Scholas to Staten Island
Staten Island, N.Y. (May 25, 2021) – For more than 25 years, Per Scholas has advanced economic equity through technology and today, Staten Island Borough President James Oddo is proud to announce a transformational investment in the nonprofit's ability to offer free IT training exclusively to Staten Island residents. Through collaboration and the commitment of Borough Hall, the Staten Island Chamber of Commerce, The Staten Island Foundation, and Amazon, Per Scholas is now able to enroll and support more learners from the Borough in virtual courses today and through a Staten Island satellite campus partner in the near future.
"In 2017, our Borough Hall team read study after study on how to prepare the workforce for long-term success in the 21st century economy," said Borough President James Oddo. "That's when we were first introduced to Per Scholas, an organization that achieved incredible outcomes in training individuals for successful careers in the tech sector."
The Borough President continued, "As we often do, with our Policy Director Isaac Gorodetski leading point for us, we joined forces with Linda Baran and her team at the Staten Island Chamber of Commerce to find a way to bring Per Scholas programming to Staten Island. Therefore, I am thrilled that Per Scholas, The Staten Island Foundation, and Amazon rallied around us to make it a reality. Thanks to their hard work, philanthropy, and commitment to our borough, Staten Islanders will now have access to world-class tech training and job placement. And, it couldn't come at a more critical time given the impact of the pandemic on the job market. This is a big win for Staten Island."
According to a new report from the Center for an Urban Future, nearly one-in-five of all new job postings in New York City during the pandemic were in technology occupations. Demand for tech jobs across the city was more than double that of finance, more than triple that of marketing, and almost five times higher than demand for hospitality or education. As of February, Staten Island's unemployment rate is nearly 10 percent, and almost half are young professionals, aged 22 to 34.
"The Staten Island Chamber of Commerce is proud and excited to welcome Per Scholas to Staten Island," said Linda Baran, President and CEO of the Staten Island Chamber of Commerce. "Per Scholas has a proven track record of lifting Americans with lower incomes into high paying jobs that made them a natural partnership fit for the Chamber's workforce initiatives. We are confident that this new partnership will help create a new tech talent pipeline on Staten Island that will serve a diverse and underrepresented population. And this is just the first step: the more pipelines we create, the more we attract and drive new tech businesses to our Borough. We thank the Office of Borough President James Oddo, Amazon and The Staten Island Foundation for joining us in support of the future of Staten Island's workforce."
"Creating a better, stronger, more resilient future for Staten Islanders, particularly the least advantaged is a leading priority for The Staten Island Foundation. Our investment in Per Scholas contributes to that more promising future. We're enthusiastic about helping to provide another tool for Staten Island residents to invest in themselves," said Laura Jean Watters, Acting Executive Director, The Staten Island Foundation.
"As a company, we've made upskilling and workforce development a priority here, in New York City, and nationally, so partnering with Per Scholas is a natural fit for Amazon," said Carley Graham Garcia, Amazon's New York City Head of External Affairs. "By expanding educational and job training opportunities in Staten Island, this initiative will help more of our neighbors pursue promising careers, while simultaneously building a talent pipeline and attracting greater economic investment to the borough. We thank the Staten Island Chamber of Commerce and Borough President James Oddo for all their work to make this expansion possible."
Amazon currently employs 5,000 employees across its Staten Island operations sites.
To date, Per Scholas has trained a dozen Staten Islanders, and geography has been the main barrier to interested individuals in pursuing a path in tech. As a result of this new partnership, that barrier will be removed. Mario, a Per Scholas graduate from Staten Island shared his gratitude for having a car, but underscored he still had to begin his commute at 6 a.m. to make it on time to his training in Brooklyn. "Some classmates took three or four busses plus the ferry to get to class," he reflected. Today, Mario works as a Cyber Technology Specialist with Darktrace.
"As New York City continues our recovery from the COVID-19 pandemic, we have a responsibility to ensure that Per Scholas training can reach as many New Yorkers as possible," said Abe Mendez, New York Managing Director, Per Scholas. "I want to commend Borough President Oddo and all of our partners at Amazon, the Staten Island Chamber of Commerce, and The Staten Island Foundation. Together we will ensure that technology companies across our city can benefit from the strength of Staten Island talent."
Per Scholas is actively recruiting candidates for virtual training courses this summer and is striving to return to on-campus learning this fall, provided it's safe to do so. In Staten Island, this means teaming up with a community partner to stream live classes from Per Scholas's flagship Bronx and Brooklyn campuses. Per Scholas will provide an Instructional Assistant to be present in the classroom to support Staten Island learners real-time. Current Per Scholas cybersecurity learner Unais says it best, "Opening up more training opportunities in Staten Island will be a lifesaver."
To learn more, please visit PerScholas.org/NewYork.
About Staten Island Borough President
The Office of the Borough President has a responsibility to advocate for the entire Borough of Staten Island and all its residents, and represents the Borough's interests within City government. The Borough President communicates directly with the Mayor and the City Council to emphasize Staten Island's budget priorities, and monitors the delivery of city services on Staten Island, acting as a liaison between residents and city agencies when problems arise to devise solutions. In addition, the Borough President is responsible for reviewing major land use decisions and proposing sites for city facilities within the Borough. The office also houses the Borough's Topographical Bureau, which maintains the borough's official maps and assigns street addresses. The Borough President is also responsible for appointing one member to the Panel for Educational Policy and one member to the City Planning Commission, as well as some 150 members to Staten Island's three community boards.
About Staten Island Chamber of Commerce
Founded in 1895, the Staten Island Chamber of Commerce (SICC) is Staten Island's largest and most respected business organization. The mission of the SICC, a private not-for-profit 501(c)6 organization, is to improve the economic climate and expand business opportunities on Staten Island. We represent the interests and serve as the voice of more than 9,000 businesses of all sizes and sectors throughout all four shores of the borough. With nearly 600 members encompassing 250 categories, Chamber members range from small, family-owned storefront shops to leading institutions to larger employers. The vast majority of our members are small companies with fewer than 10 employees. The SICC provides technical assistance, advice, and business support services. The Chamber also produces workshops (online and onsite) and one-on-one counseling and customized on- and off-site assistance to business owners, with an emphasis on women and minority businesses.
In 2000, the SICC established the SICC Foundation, a not-for-profit 501(c)3. The mission of the SICCF is to support and advance small business development & business technology development of the Staten Island community through charitable educational programs and commercial revitalization programs that lessen the burdens of government.
About The Staten Island Foundation
The Staten Island Foundation is an independent, private foundation with a mission of improving the quality of life in Staten Island through support of qualified, service-providing, not-for-profit organizations. The Staten Island Foundation funds results for the local community, especially its least advantaged, in the areas of education, health, community services and the arts. Since its founding in 1997, The Staten Island Foundation has granted over $75 million to local, service-providing organizations for the benefit of Staten Island residents. For information call (718) 697-2831 or visit the Foundation's website at www.thestatenislandfoundation.org.
About Amazon
Amazon is guided by four principles: customer obsession rather than competitor focus, passion for invention, commitment to operational excellence, and long-term thinking. Customer reviews, 1-Click shopping, personalized recommendations, Prime, Fulfillment by Amazon, AWS, Kindle Direct Publishing, Kindle, Fire tablets, Fire TV, Amazon Echo, and Alexa are some of the products and services pioneered by Amazon. For more information, visit amazon.com/about and follow @AmazonNews.
About Per Scholas
Per Scholas is a national organization that has been advancing economic mobility for 25 years. Through rigorous training, professional development, and robust employer connections, we prepare individuals traditionally underrepresented in technology for high-growth careers in the industry. We partner with leading employers to build more diverse talent pools, directly connecting our graduates to new career opportunities at businesses ranging from Fortune 500 companies to innovative startups. With campuses in 17 cities, Per Scholas has trained more than 13,000 individuals in tech skills, building bridges to careers in technology. To learn more, visit PerScholas.org.
MEDIA CONTACTS
For Staten Island Borough President James Oddo
Colleen Siuzdak, (718) 816-2057, [email protected]
For Staten Island Chamber of Commerce
Dom Provenzano, (718) 727-1900, [email protected]
For The Staten Island Foundation
Laura Jean Watters, (718) 697-2831, [email protected]
For Per Scholas
Sara Luciano, (332) 895-0051, [email protected]
# # #
Sign up for our Monthly Impact Report
More News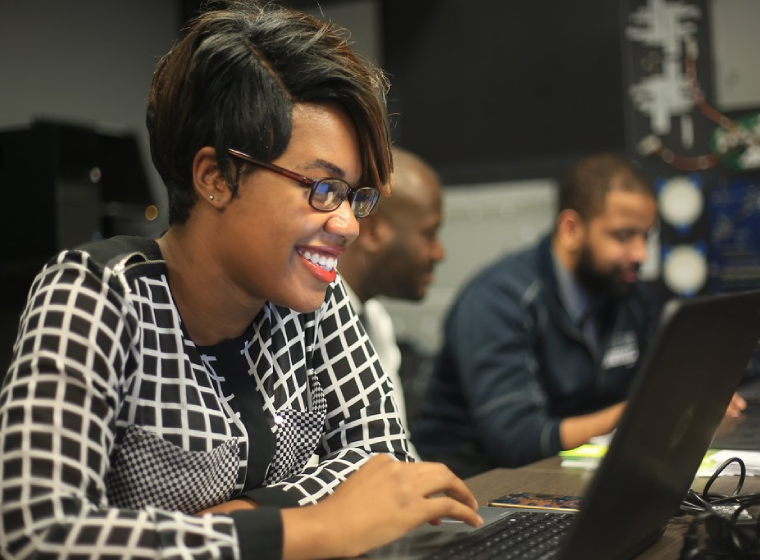 Donate Now
Your support makes a powerful difference in our ability to build a technology talent training solution that creates greater access and equity.