How to Start Your IT Career
In a time when the job market is uncertain, one thing remains constant – IT roles are evolving and available.  If you come from a different industry background or always had an interest in tech but no idea how to start your IT career, we have a few suggestions.  For example, you could start with our Tech Support Associate training, powered by Infosys, or get in contact with our recruiting team with any questions that you may have.  Here's a quick guide on how to jumpstart your IT career and open doors in the tech industry.  
1.  Research Different Tech Industry Careers
If you find yourself not knowing where to begin when it comes to starting an IT career, you can start by doing some research.  A quick browse for tech industry careers will not only help you determine what route you'd like to take, but it will also show you the many different paths you can take in tech.  The possibilities are endless and all start with jumping in head-first.  
2.  Contact Per Scholas' Recruitment Team About Starting Your It Career
You have questions; we have answers.  For twenty-five years, Per Scholas has been advancing economic equity through rigorous training for tech careers as well as connecting our diverse and skilled graduate talent to leading businesses.  With that much experience, we are happy to help answer any questions you may have as you launch your career in tech.  Contact our Recruitment Team with your interest so we can figure out how to get you started at one of our IT training campuses. 
3.  Apply for our Tech Support Associate Training
With so many options available with our tech training tracks, we recommend starting with our Tech Support Associate training, powered by Infosys.  This course, in particular, is great for getting your foot in the door in tech and learning IT fundamentals across various technology tracks including Mainframe, Infrastructure Operations, ServiceNow, and Application Support.  No matter your previous experience in tech, Per Scholas makes sure you are caught up to speed and have the skills needed to launch your career in tech to land in one of the many IT roles available – as with any of our courses.
4.  Get an IT Certification
An IT certification doesn't just look good on your resume; it helps translate your training and skills into real-life applications in your career.  Per Scholas not only prepares learners for certifications and an IT career, but we provide tuition-free training and pay for certifications under the completed course.  With certifications and your tech skills, we know you will have the tools to start your IT career.
5.  Network with Top Tech Industry Professionals
Networking does not get enough credit when it comes to its impact on launching your career.  In a time where it's not just what you know but who you know, networking is key to a career change or next step.  We suggest networking with industry leaders in a position you aspire to be in and picking their brains on different IT roles, opportunities, and what they did to get where they are in their careers.  At Per Scholas, we connect our learners with tech industry professionals through mock interviews, company partnerships, and other professional development opportunities to ensure our learners have the chance to speak to others in the industry.
It takes time and effort to launch a career in tech – no matter your background in IT.  Making a career change or starting fresh in a new industry is a big deal that takes a lot of consideration, but with the right tools, training, and IT fundamentals, taking that first step towards one of many IT roles isn't so daunting.  To get started on your own IT career, be sure to apply to one of our upcoming courses. 
Sign up for our Monthly Impact Report
More News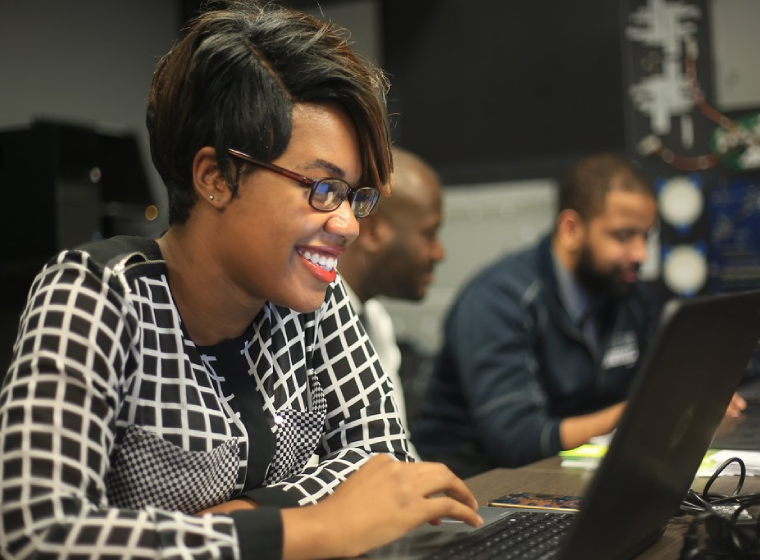 Donate Now
Your support makes a powerful difference in our ability to build a technology talent training solution that creates greater access and equity.