Increasing Opportunity Through Increased Accessibility
Having reliable access to WiFi, computers, and other resources is critical to success in technology training courses like ours. For more than 25 years, Per Scholas has been providing opportunities for individuals to launch thriving tech careers with our tuition-free tech training. We have found new ways to increase workforce equity for our learners and have given them the materials needed to succeed in their training; however, there is still room for improvement in addressing accessibility. The good news is that there are programs available for learners to get access to the Internet, transportation, and computers and laptops in order to complete our training and launch their tech careers.
Resources such as the FCC's Affordable Connectivity Program (ACP) assist those eligible with obtaining Broadband Internet access nationwide and are available to our learners as they embark on the college admissions process and Per Scholas training. The direct benefit of this program is that it's helping to bridge the gap between opportunity and accessibility – as it should not be obstructed by lack of resources. This program is further bolstered by the work of one of our partners, Comcast, to close the digital divide.
In the first six months of 2023 alone, we've discovered that nearly 100 of our enrolled learners needed help with getting Internet access. Given this data, we can only imagine how many more applicants have been impacted due to a lack of Internet access including those applying to Per Scholas training. With the FCC's Affordable Connectivity Program, potential learners can acquire the resources needed to launch a thriving career in tech.
The benefit program, ACP, provides up to $30 per month or $75 in Tribal areas toward Internet service. When combined with Comcast's Internet Essentials or Internet Essentials+ service tiers, it makes home broadband effectively free.
A household is eligible for the Affordable Connectivity Program if the household income is at or below 200% of the Federal Poverty Guidelines, or if a member of the household has received a Pell Grant, participates in Federal Assistance programs like SNAP or Medicaid, or meets the eligibility criteria for the Internet provider's existing low-income Internet program.
To learn more and how to apply, visit the federal government's website or contact an Internet service provider in your area.
Comcast NBCUniversal has been a partner of Per Scholas since 2021 and invested in Per Scholas to help individuals build the skills they need for successful careers in technology.
Through this partnership, Per Scholas will prepare more than 10,000 diverse adults for careers in tech across at least 15 Comcast markets over the next three years. Comcast is also providing Internet access for individuals who need connectivity, providing a way for learners to use our training remotely and for potential learners to apply to our program.
Per Scholas doesn't want accessibility to stop learners or potential learners from launching their tech careers. The good news is now there are programs and initiatives that will increase accessibility for all learners, thus increasing opportunities for them in the tech sector as well.
To learn more about courses offered at a Per Scholas campus near you, click here.
Learn more about the FCC's Affordable Connectivity Program here.
Sign up for our Monthly Impact Report
More News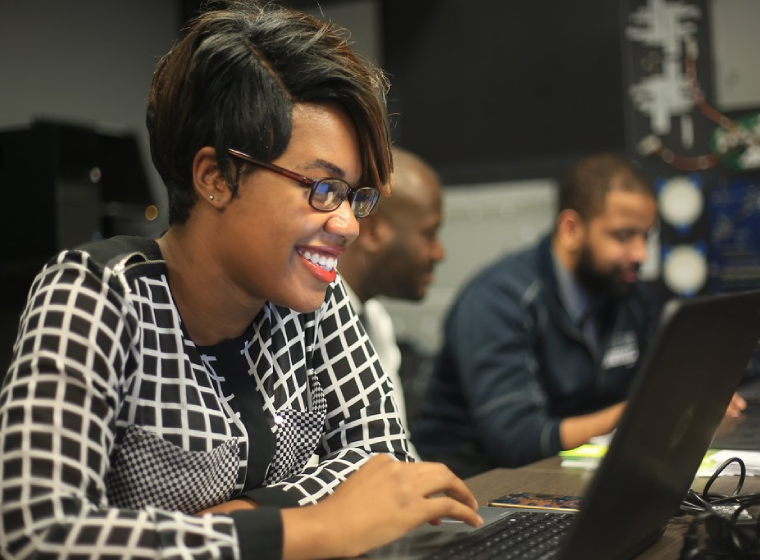 Donate Now
Your support makes a powerful difference in our ability to build a technology talent training solution that creates greater access and equity.