JPMorgan Chase Hosts Innovative Workshop with Per Scholas Newark's Cybersecurity Learners
Earlier this month, Per Scholas Newark hosted JPMorgan Chase at our campus for an innovative corporate engagement workshop, Unlocking Opportunities in Cybersecurity: Guidance on Building a Successful Career. The event was organized by Per Scholas Newark Advisory Board member Farrah Patterson, who serves as Executive Director for Technology and Cybersecurity Operational Risk at JPMorgan Chase. Fifteen learners in our current Per Scholas Newark cybersecurity cohort benefited from the event.  
Topics covered during the session included Power of Networking, Interview Preparation, Imposter Syndrome, and Elevator Pitches. Speakers shared authentic insights and invaluable tips on the organic way to approach interviews, guidance on mastering interviews with a memorable 30-second introduction, and advice from their personal journeys in technology, which serves as a powerful example of success for women and people of color in cybersecurity. This session afforded the presenters an extraordinary opportunity to give back and connect with future cybersecurity technologists. 
The opportunity to increase equity here in New Jersey, through technology careers, is tremendous. At Per Scholas, we see technology as a tool to unlock potential, and to us, every company is a tech company. One of the major challenges is the lack of representation in tech, meaning individuals who participate in skills-based training, like the training we offer at Per Scholas, could be making a difference! 
"JPMorgan Chase technologists, including our Advisory Board Member Farrah Patterson, understand the importance of diversifying tech," Per Scholas Newark Managing Director Jessica Zorola stated. "This all leads to growing a technical workforce in the Garden State, and I'm very hopeful that other businesses in need of well-trained tech talent get in touch with Per Scholas."  
JPMorgan Chase colleagues Shawn McCredie, VP of Recruiting, Cybersecurity, Technology and Controls; Sarah Gentillon, VP of Digital Content Lead; Dan Tutt, Project Execution Associate, Cybersecurity; and Ardis Carlos, VP of Cybersecurity Community Engagement Manager, contributed their talent to help organize the workshop and provided industry insight to our cybersecurity learners. Farrah Patterson recalled how this Cybersecurity workshop was a great opportunity to inspire and guide learners as they prepare to enter the workforce. "We must support these students in achieving their career objectives together," she said.  
Per Scholas learner Asma Daif Allah reflected, "I want to express my heartfelt gratitude for the invaluable insights and guidance provided by the JPMorgan Chase & Co. team during the program. It was an amazing opportunity that has equipped me with essential knowledge and skills." 
If you're interested in organizing a corporate engagement event with Per Scholas learners at any campus or virtually, please email [email protected]. 
Sign up for our Monthly Impact Report
More News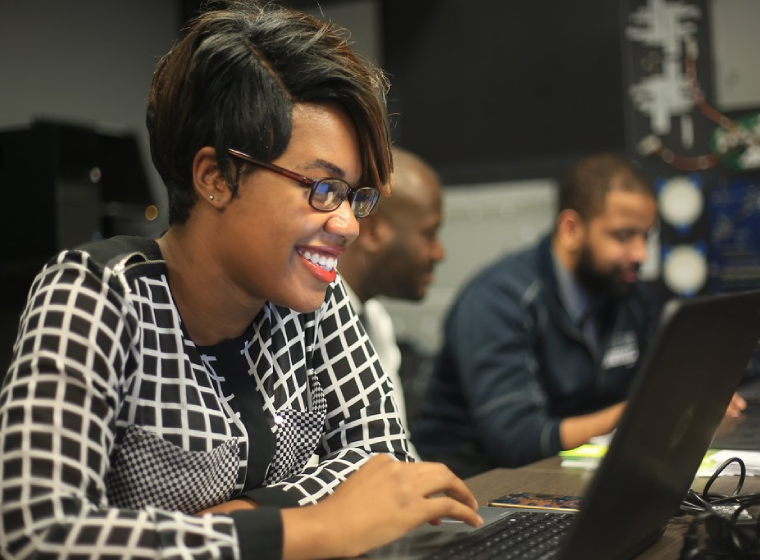 Donate Now
Your support makes a powerful difference in our ability to build a technology talent training solution that creates greater access and equity.