JPMorgan Chase Makes Substantial Investment in Per Scholas Dallas
JPMORGAN CHASE MAKES SUBSTANTIAL INVESTMENT IN PER SCHOLAS DALLAS
Award comes with announcement of Skills Gap Report, Offers Roadmap for Tackling Dallas-Fort Worth Skills Gap, Per Scholas Recognized as Effective Solution
DALLAS, May 21, 2015 – JPMorgan Chase & Co. today awarded Per Scholas a two-year funding grant of $500,000 to support its Dallas information technology job training. The award was announced with the release of its Skills Gap Report for Dallas-Fort Worth, describing the opportunity gap between the thousands of middle-skill jobs created by the region's vibrant economy and the lack of career readiness of many of its citizens.
The JPMorgan Chase Skills Gap Report states that about a third of the middle-skilled jobs that DFW employers posted and were trying to fill from July 2013 to July 2014 were concentrated in the healthcare and information technology sectors. In the IT sector, there were 6,739 job openings posted.
The Dallas-Fort Worth area added more jobs than any other metropolitan area in 2014. According to the Bureau of Labor Statistics, the DFW metro region created 136,900 jobs of all types last year. DFW's economy currently has 960,000 middle-skill jobs, which represents 29 percent of the region's workforce. Middle-skill positions pay an average, median wage of $24.47 per hour, which is 35 percent higher than the region's living wage of $18.08. Yet, as more middle-skill jobs become available, the report finds that many job seekers in the region do not have the necessary skills, training or education to fill these good paying, available jobs.
"Resources like the Skills Gap Report have been critical to Per Scholas' national expansion. We rely on that data to validate where there is both a community need and employer demand for technology jobs before we move into a new city. The third and equally critical component is support from the local funding community. We are grateful for this substantial investment from JPMorgan Chase that ensures our services to this community will grow well into the future. Lives and businesses will be transformed," said Plinio Ayala, President and CEO of Per Scholas.
The growth of middle-skill jobs presents an opportunity for Dallas to address the city's poverty rate, which at 24.4 percent is among the highest in the nation. The poverty rate in Fort Worth is 20.1 percent, which also is higher than the national average of 14.5 percent.
"The generous investment from JPMorgan Chase allows us to provide our effective employer-driven job training to the residents who need it most. The result will be unemployed and low-wage workers increasing their earnings from pre-training averages of $7,000 to $30,000 — sometimes more — once they graduate from Per Scholas. What is equally as important, an employer will then have an outstanding new employee." said Billy Lane, Managing Director of Per Scholas.
The training offered is IT-Ready, a free 8-week course that prepares students to obtain industry-recognized CompTIA A+ certification and secure a computer help desk or technical support role, the first step along a family-sustaining IT career path. In addition, specialized training like software testing, cyber security and other IT job roles will be offered based on market demand. The first IT-Ready class graduated in Dallas on May 15 and up to 80 individuals will be trained this year.
To date, nearly 5,000 women and men have trained in IT across Per Scholas sites nationally. 85 percent of participants have graduated and 80 percent have become employed with starting salaries four times higher than pre-training incomes. These outcomes are above the national average for sector-based workforce development, which on average experiences a 64 percent job placement rate as reported in "Putting Data to Work: Interim Recommendations From the Benchmarking Project" by Public/Private Ventures.
Per Scholas was twice recognized by the White House in the past year for its effective work serving the long-term unemployed. Funding from JPMorgan Chase enables Per Scholas to build on its success in helping unemployed and underemployed individuals access well-paying IT careers.
The Skills Gap Report and workforce grants are part of the bank's $250 million, five-year global workforce readiness initiative, New Skills at Work, the largest ever private-sector effort aimed at addressing the skills gap.
Sign up for our Monthly Impact Report
More News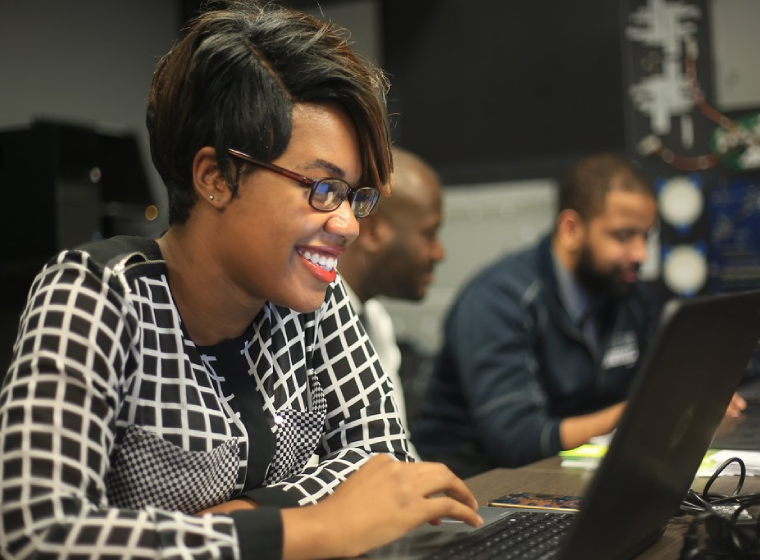 Donate Now
Your support makes a powerful difference in our ability to build a technology talent training solution that creates greater access and equity.