Student Spotlight: Dallas Alum Jusharra Goree's Cross-Country Voyage To Success
"If you're trying to make a change, Per Scholas is providing you an opportunity to learn. Doesn't matter where you're coming from. Look at me! I came from California to Dallas to attend this program"
It's not often you find someone willing to travel over 1,300 miles to attend a technology training program, but that's just what Jusharra did. Jusharra never finished college and had no formal training and companies wouldn't give her a chance;but Jusharra was lover of technology, and never gave up. After working with Google Express, she knew that there was more for her to experience; to accomplish. "I didn't feel confident enough. I was always questioning if I could cut it in IT."
After hearing about Per Scholas from a friend, Jusharra asked herself, "What are you going to do? You're at this point in your life and this is that opportunity you were looking for." She decided to leave California and make the trip to Dallas to attend Per Scholas.
Jusharra was awed by the level of camaraderie her and her classmates felt for one another. Students who grasped concepts quicker than others made sure everyone else caught up. Jusharra even started a tech group so everyone could ask questions and share news about technology. "Nobody was opposed to each other; instead it was fun. We were all pretty confident"
"I never really built computers before. I have been curious enough to open up a PC but I never knew what the components or their functions were." Jusharra took to the training very quickly, often spending hours before and after class working on the equipment to ensure her success. She passed her certification exams with ease, feeling more confident than she ever had before. Within 2 weeks of graduating, Jusharra has been hired as a technician for a Qualcomm partner. She says the team has been impressed with her performance, and that she adds incredible value to the team. "Per Scholas has definitely helped mold me into becoming the technician I aim to be in the next few years" she shares. Jusharra is continuing her pursuit of more certifications and plans on becoming a Network Analyst working with databases and handling huge IT projects.
"You can do an online course, but they pale in comparison to the hands on training Per Scholas gives you. It gave me the confidence to say "I know my stuff"
Sign up for our Monthly Impact Report
More News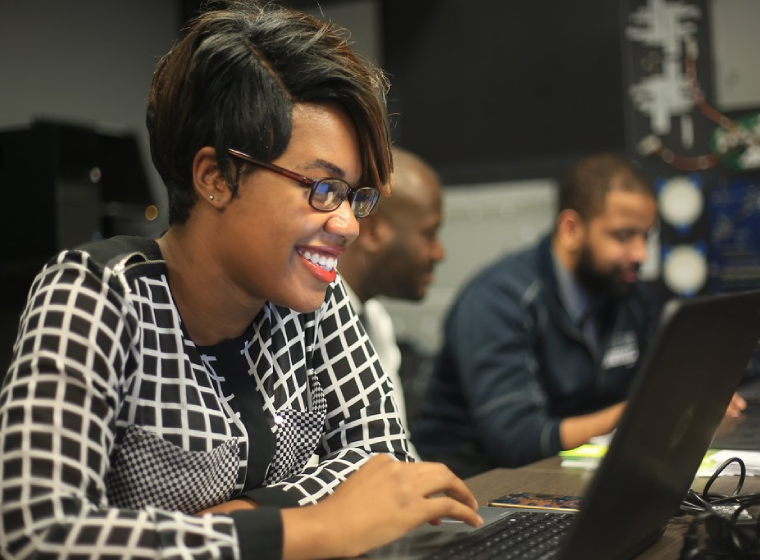 Donate Now
Your support makes a powerful difference in our ability to build a technology talent training solution that creates greater access and equity.