KMS Technology Co-Founder and President, Josh Lieberman, joins Per Scholas' National Board of Directors and Named Atlanta Chairperson: Monthly Impact Report – Apr. 2017
Per Scholas is thrilled to announce that Josh Lieberman has joined Per Scholas' National Board of Directors and been named Atlanta Chairperson of the Per Scholas Atlanta Advisory Council. Since 2011 Lieberman has remained a supporter of Per Scholas and engaged in a variety of roles that have included significant efforts to help launch the Per Scholas Atlanta site in the summer of 2016. Since its launch, Per Scholas Atlanta has graduated more than 80 Atlanta residents and placed over forty-seven of them in jobs with an average starting wage of $17.79 per hour.
Josh comments, "I was immediately drawn to Per Scholas because of its core mission, to provide free life-changing training and resources to those who need it…The organization is run like a business, very metrics and goal oriented, which appealed to me,too. I can do much more with my mind and my connections than I can do with my hands.
Jasmine Miller, Per Scholas Atlanta's Managing Director commented, "It's a great privilege to welcome Josh to the Per Scholas board of directors…It is evident in his dedication to launching the Atlanta site that he brings strong leadership experience and a passion for expanding opportunity and access to individuals to build a better life for themselves and their families."
Lieberman's roles have expanded to include building philanthropic funder support with The Arthur M. Blank Family Foundation which has helped drive local dollars to meet fundraising efforts. With the support of the Blank Foundation, Lieberman was able to secure space for the Per Scholas site within Westside Works, a long-term neighborhood program focused on creating employment opportunities and job training.
Chairing the Atlanta Advisory Council will allow Lieberman to continue his important and close working relationship with the Per Scholas site. ATlanta's booming technology market has made it a center for growing employer demand for talent. Per Scholas has produced top-level talent sourced from overlooked communities building a successful talent pipeline for companies.
About KMS Technology
KMS Technology was founded by a team of information technology veterans in the United States and Vietnam with a vision of building an agile, innovative and efficient organization that increases our client's shareholder value.
KMS provides services across the software development lifecycle through partnerships with clients ranging from start-ups to large technology companies. We offer two main service lines: Offshore Product Development and Independent Software Testing.
Our objective is to collaboratively build client success stories. With every client's engagement, we expect both KMS Technology and our clients to share stories of successful projects, products and relationships that we grow and develop each day.
Check out past Monthly Impact Reports here.
Sign up for our Monthly Impact Report
More News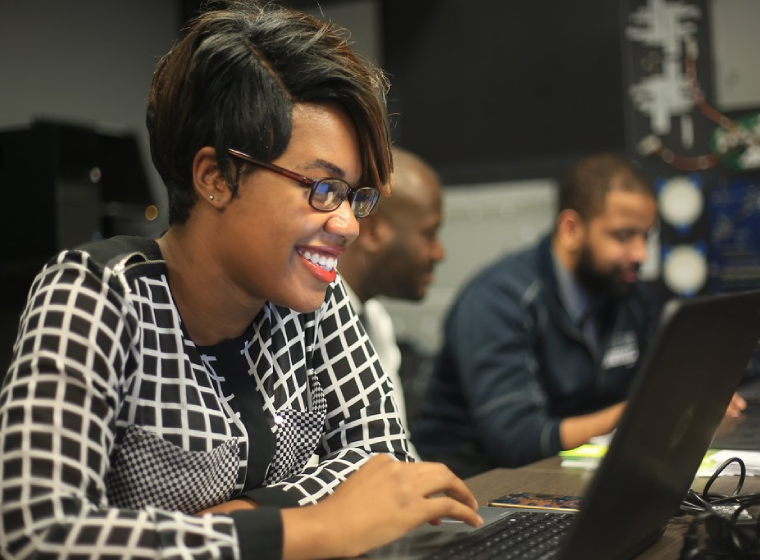 Donate Now
Your support makes a powerful difference in our ability to build a technology talent training solution that creates greater access and equity.