Columbus Received BizTech Award for Best Nonprofit Service: Monthly Impact Report – Jan. 2017
The annual BizTech Awards from Columbus Business First recognize the people, organizations and companies making an impact on technology and innovation in the community. The BizTech Award for Nonprofit Service was presented to Per Scholas Columbus. This award recognizes a nonprofit organization that has achieved success bringing a technology based initiative or breakthrough to their organization, constituents or the Central Ohio community.
Nick Fortine, market president and publisher of Columbus Business First, said, "I can say without a doubt that the business of technology in Columbus is a robust as it has ever been. One need look no further than the honorees highlighted, the U.S. Department of Transportation's choice of Columbus as the recipient of the $50 million Smart City grant, or the record-breaking funding being drawn to Central Ohio by the likes of Drive Capital, Rev1Ventures, NCT Ventures and many others. BizTech is definitely happening in Columbus."
The BizTech Awards celebrate those contributing to a culture of technology leadership and innovation in the Columbus region. Nominate individuals and organizations that contribute to the Columbus region's growing reputation as a leader in technology innovation.
"Columbus is emerging as a strong technology hub in the Midwest. Opportunities abound for those looking to grow a career or start a technology business. As a workforce development/IT training provider, we are excited about what this means for our graduates; real opportunities to launch technology careers," said Toni Cunningham, managing director, Per Scholas Columbus.
Per Scholas was described in one word: Impactful.
For more information and to see the other BizTech Award winners, click here.
Check out past Monthly Impact Reports here.
Sign up for our Monthly Impact Report
More News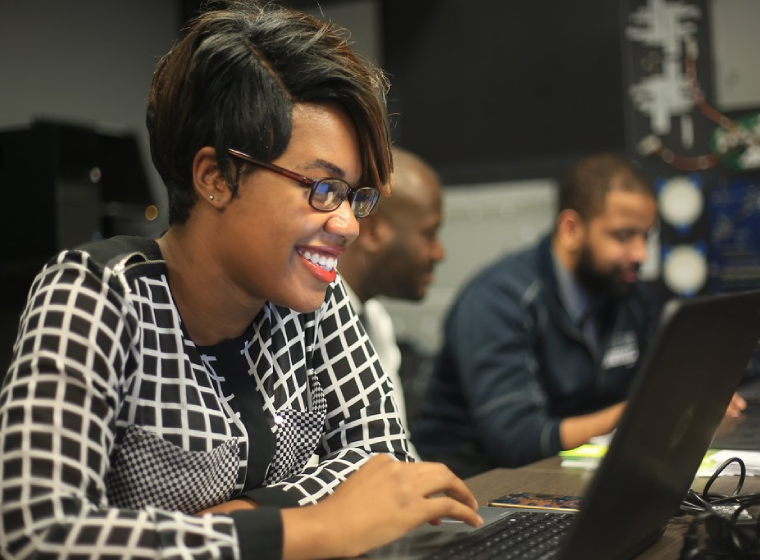 Donate Now
Your support makes a powerful difference in our ability to build a technology talent training solution that creates greater access and equity.