Capital One Hosts Per Scholas Students in Dallas for Mock Interview and Professional Development Training: Monthly Impact Report – Jul. 2017
On April 28th, Capital One hosted Per Scholas and several other nonprofit organizations at their Plano Headquarters in Dallas, Texas for a professional development opportunity connecting future IT employees trained by Per Scholas with professionals within the industry.
Upon arrival, students received professional headshots to compliment their LinkedIn profiles along with a care package that included materials strengthening their organizational skills and professional look. Following introductions, students met with Per Scholas board member, Scott Lutz, Senior Director for Application Development at Capital One who spoke about potential careers for tech workers in the finance industry and his own career trajectory at Capital One. Students were then given the opportunity to participate in a series of workshops that engaged them with business professionals at the company. Workshops included mentorship and recommendations on LinkedIn profiles, resume development and interview skills. Students also had the opportunity to meet Capital One recruiters one one one to review resumes.
Max Monico, Manager of Buisness Solutions, Per Scholas commented "The Capital One HEART Empowers event is probably my favorite event that our students get to attend. They get access to HR professionals to help them with their resumes, interview skills and general advice for obtaining a job. You can really tell the difference it makes for our students. Ice cream is a nice bonus too!"
Per Scholas students enjoyed an Italian lunch and regular snacks as well as an ice cream bar that was a huge hit for Per Scholas visitors and Capital One employees alike. Per Scholas is thankful to our employer partners at Capital One for their time and effort and volunteer hours dedicated to shaping the future careers of our students.
Several Per Scholas students shared their thoughts about the event:
"Capital One cares for the community and wants everyone to have successful careers. I'm sure I'm not the only one who left there thinking they would be an amazing company to work for. Learning that the event would put on by an entirely volunteer staff was pretty amazing. I also want to comment that I appreciate all they did and the great forum they had for answering questions and giving an honest perspective about the hiring process." – Samuel Elizondo, Current Per Scholas student, IT Support, Dallas, TX
"Capital One was one of the most motivational experiences I ever had. It made me feel more confident about my current job search process." – Rayed Khan, Current Per Scholas student, IT Support, Dallas, TX
"I really enjoyed getting feedback on my resume from Capital One. That experience will help me to grow as a tech professional." – Brooker Ferguson, Current Per Scholas student, IT Support, Dallas, TX
Check out past Monthly Impact Reports here.
Sign up for our Monthly Impact Report
More News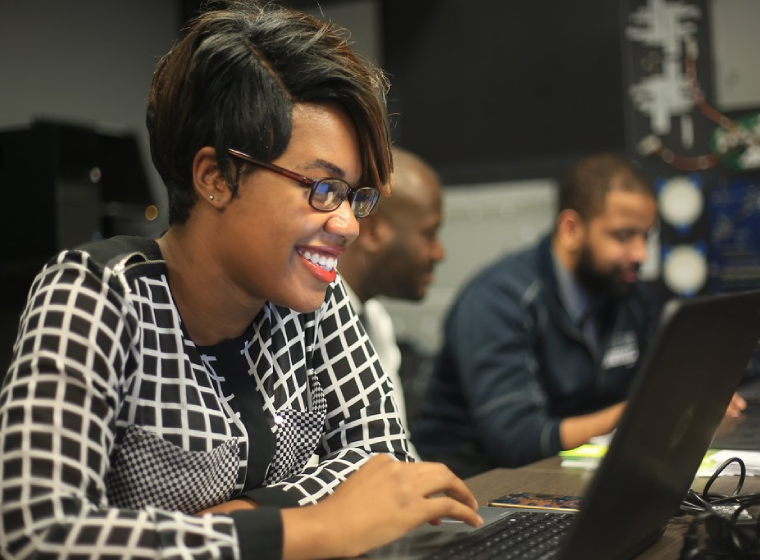 Donate Now
Your support makes a powerful difference in our ability to build a technology talent training solution that creates greater access and equity.