Meet Renique: A Veteran Turned Cyber Star: Monthly Impact Report – Nov. 2016
Renique King is a perfect example of the how Per Scholas' cybersecurity track in the National Capital Region can help a woman find a path to a new career and a brighter future for her and her son. After joining the Army National Guard where she worked as a radio communications and security repair technician, Renique attended classes at James Madison University and then Northern Virginia Community College to study Public Relations. But then Renique had a son and realized she needed to rethink her career path.
"I considered technology because it's a field that you can generate the most income," she said. Soon after this realization, Renique received an email promoting Per Scholas in the National Capital Region as we launched a brand new course in IT Security just for veterans like herself. "I knew I could learn quickly and it was a golden opportunity," she said. Renique decided to go for it.
Eight weeks later as graduation neared, Renique began looking for her very first IT job. She quickly received a job notification for a position at Capital One and filled out the application. She was called in for an interview and before she knew it, she received an offer letter.
Renique feels like her life has fallen into place. Looking back, she says that everything happens for a reason. Looking forward, she sees a bright future for her and her son. She shared, "Every student that graduates from Per Scholas will start the beginning of their own success story. I want them to know that this opportunity is worth every minute. It will be the best decision that they could make for their lives."
Renique recently published a post on Medium about her journey: From Army Brigade to Cyber Brigade: My Uncommon Path to a Career in Cybercrime-Fighting.
Sign up for our Monthly Impact Report
More News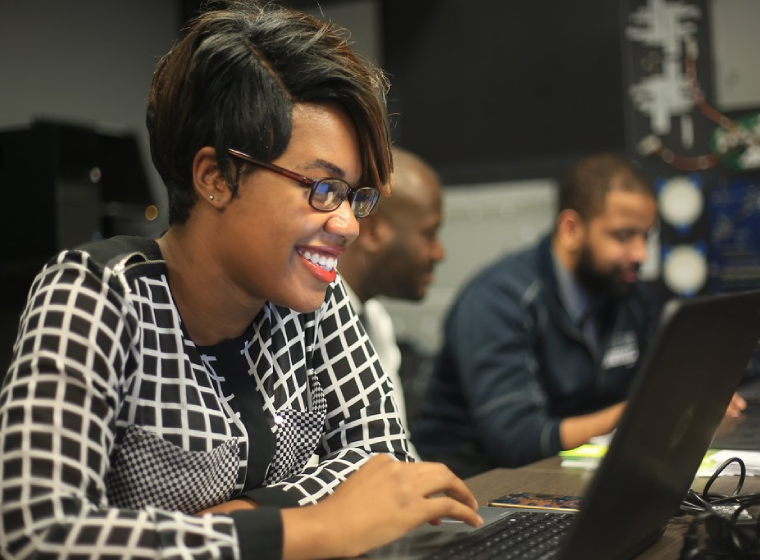 Donate Now
Your support makes a powerful difference in our ability to build a technology talent training solution that creates greater access and equity.