Nationwide and other local partners commit to hire
Columbus residents obtain IT job skills through free training provided by Per Scholas. Nationwide and other local employer partners commit to hire.
August 4, 2014 – COLUMBUS, OH — On Friday, July 25, sixteen formerly unemployed or underemployed Columbus residents graduated from the Per Scholas IT-Ready job training and job search assistance program. The 8-week course provides training for the CompTIA A+ certification and prepares students for entry-level positions in the IT field. Employers hiring Per Scholas graduates include JPMorgan Chase, Nationwide Insurance, Time Warner Cable, TEKsystems, Applied Technologies, Collabera, and ViaQuest. The program is free to its participants – the vast majority of whom are formerly unemployed. This is the 7th class to graduate from Per Scholas since its inception into the community in 2012.
Per Scholas IT-Ready provides high quality hands-on technical skills learning and professional soft skills development to unemployed and underemployed individuals. The course teaches to the CompTIA A+ certification, which prepares candidates for entry-level helpdesk and technical support roles. In class, students learn the maintenance of PCs, mobile devices, operating systems, and printers. Mentorship from area technology professionals provides students with support as they transition from classroom to career.
"After speaking with local employers like Nationwide, they are ready for highly qualified, entry-level IT candidates to fill their open positions," says Andrea Applegate, Managing Director for both Per Scholas Columbus and Cincinnati. "The training offered by Per Scholas satisfies that need by quickly and effectively training job seekers for jobs with our great local businesses."
Per Scholas Columbus has graduated 150 students since it opened in 2012. More than 4,500 have been trained across Per Scholas sites nationally. Of those students, 85% have graduated and nearly 75% have become employed following training with starting salaries around $30,000.
About Per Scholas – Per Scholas is a national nonprofit organization offering free, high quality technology education, job training, placement and career development opportunities to people in underserved communities. Since 1998, more than 4,500 un- and underemployed adults (18+ years old) have enrolled in its job training programs. Per Scholas is expanding the IT-Ready network in partnership with the Creating IT Futures Foundation to bring free IT training opportunities to several other U.S. cities. IT-Ready sites operate in New York City, Cincinnati and Columbus, OH; Minneapolis, MN and the National Capital region. Recognition from the Social Impact Exchange named Per Scholas one of the top 100 nonprofits creating proven social impact in the U.S. and the White House 2014 report recognized Per Scholas for being particularly impactful serving the long-term unemployed. For more information, visit perscholas.org, review the fact sheet, Twitter @PerScholas and Facebook at facebook.com/PerScholas.
Media contact: Jessicah White, Director of Communications // 718-772-0623 // [email protected]
###
Sign up for our Monthly Impact Report
More News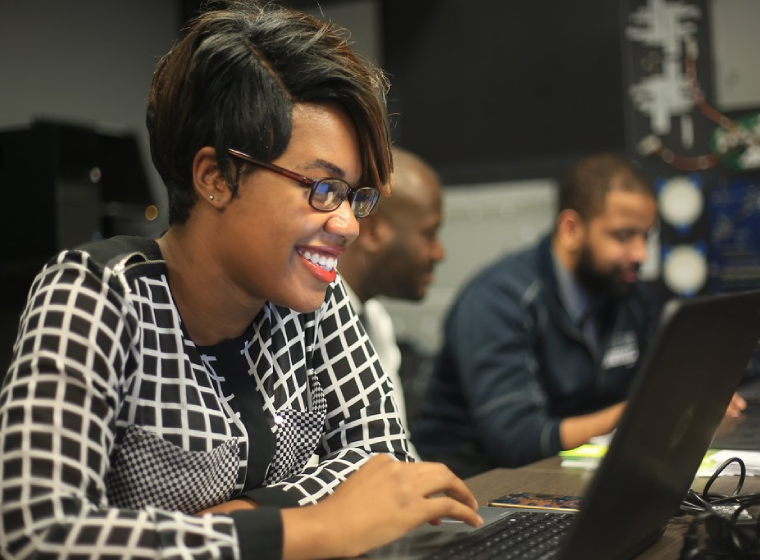 Donate Now
Your support makes a powerful difference in our ability to build a technology talent training solution that creates greater access and equity.