Now Serving High Schools: Mentors needed!
We are broadening our reach and bringing our Information Technology job training to high schools in New York City this coming school year with our new IT Career Pathways for Youth program.
Technology is the touchstone of the modern world, and digital illiteracy fuels one of its most potent new divides. Today's digital divide is not about access to technology so much as learning how to succeed in the 21st Century jobs that rely on it. Young people in low-income communities disproportionately experience deficits in technology learning.
To address this issue, Per Scholas is launching a two-year pilot of IT Career Pathways for Youth in partnership with the New York City Department of Small Business Services, high school partners Manhattan Day & Night School, Health Professionals and Human Services High School and Chelsea Vocational High School, the New School and by the generous support of the Education Foundation of America.
Participants will attend bi-weekly career development workshops during the school year and obtain immersive IT certification training at the New School during the summer months. These offerings will prepare them to join the IT workforce through structured IT certification training in CompTIA STRATA IT Fundamentals and IT Customer Service, internship opportunities and access to extensive life skills instruction enhanced by volunteer engagement with Fortune 500 companies and mentors. The primary objective will be to foster a viable and rewarding career pathway for each participant upon completion of high school. Subsequent to graduation, participants will have streamlined access to additional Per Scholas services, including job placement assistance, further IT workforce training and help enrolling in college.
How can you help? Become a mentor. Professional mentors will play a big role in meeting the objective of readying these students for a rewarding career. Interested participants can learn more about criteria and commitment here . Let's work together to give our youth a bright future.
Other questions or comments can be directed to Program Manager Kenneth Walker at [email protected]. Interested volunteers should email [email protected] expressing your interest.
Sign up for our Monthly Impact Report
More News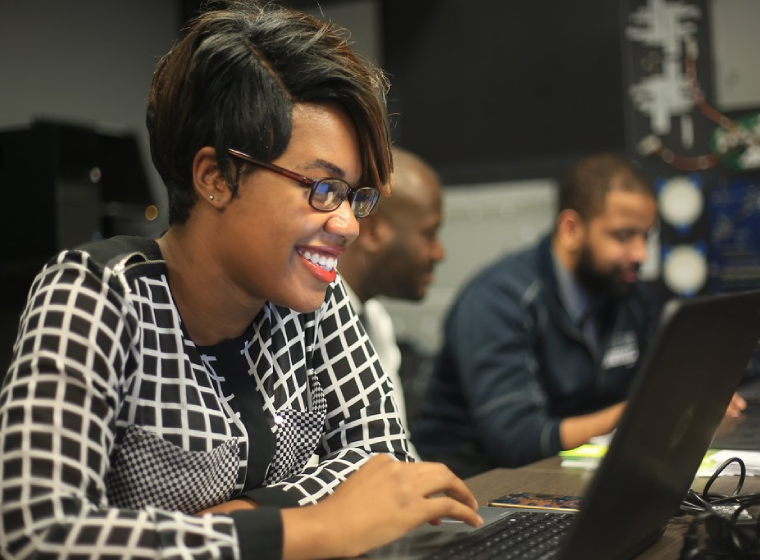 Donate Now
Your support makes a powerful difference in our ability to build a technology talent training solution that creates greater access and equity.