Our Columbus Office Opens
UPDATE: DUE TO HURRICANE SANDY THE RIBBON CUTTING CEREMONY SCHEDULED FOR WEDNESDAY, OCTOBER 31, HAS BEEN RESCHEDULED FOR TUESDAY, NOVEMBER 20, 2012 at 4:00 PM.
Per Scholas | Columbus opened its doors on October 22, 2012, launching its first IT training class. It will hold a celebratory ribbon cutting ceremony open to the Columbus community on November 20, 2012, the rescheduled date following interruption from Hurricane Sandy.
Andrea Applegate, Managing Director at the new location, will be joined for the ribbon cutting ceremony by a number of dignitaries, both local and national, who have been instrumental in bringing Per Scholas to Columbus. In addition to Per Scholas President & CEO Plinio Ayala and Ken Walker, Vice President for Strategic Initiatives, honored guest speakers will include Charles Eaton, Executive Director of the Creating IT Futures Foundation; Cinnamon Pelly, Vice President Global Philanthropy and Community Relations at JPMorgan Chase, and Columbus City Councilman A. Troy Miller, all of whom have made significant investments in Per Scholas | Columbus.
We invite the local community, press, and other supporters to join us for the ribbon cutting ceremony,
4pm – 5:30, at the new site, 112 Jefferson Avenue, Columbus, OH.
In its first year, Per Scholas | Columbus will provide 100% free IT training to 80 unemployed individuals from the local community. The first class is being recruited now to fill the classroom for the October 22 launch date. The program prepares students to earn CompTIA's A+ certification, qualifying them for in-demand help-desk and technical support roles.
With more than 3,000 IT training program graduates across New York City, Per Scholas has grown from a small neighborhood-based initiative into one the nation's largest IT workforce development programs. Our new permanent location in Columbus incorporates lessons learned from an earlier pilot in Miami. It aims to achieve the same outstanding success rates as in New York, where Per Scholas graduates 4 out of every 5 students and places 80% of graduates in employment.
The opening of Per Scholas | Columbus is made possible by the very generous contributions of two key partners, the Creating IT Futures Foundation and JPMorgan Chase, as well as the City of Columbus. We are deeply grateful for their support.
To RSVP or learn more, contact [email protected]. For information on the Columbus training program, including how to apply, click here.
Sign up for our Monthly Impact Report
More News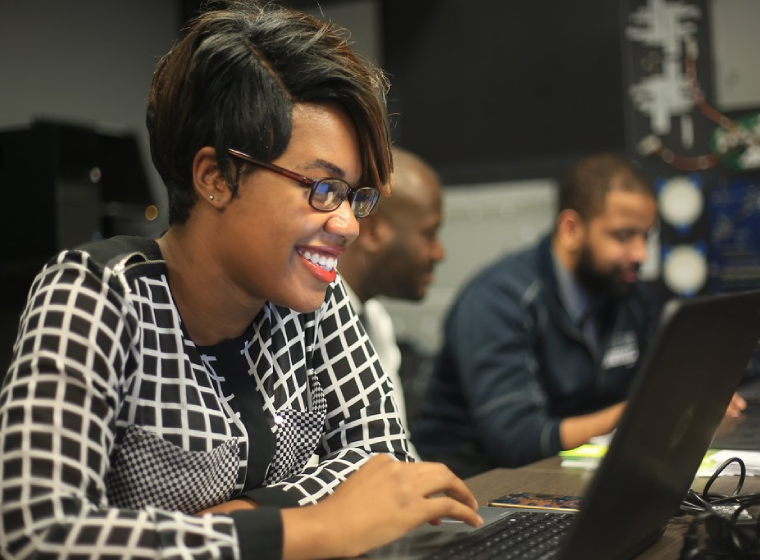 Donate Now
Your support makes a powerful difference in our ability to build a technology talent training solution that creates greater access and equity.