Partnership with Splunk Brings Machine Learning Expertise to Platform by Per Scholas SOC Training
Splunk Inc., first in delivering "aha" moments from machine data, has partnered with Per Scholas to provide free software, training, and support for students at the Bronx training location. The infrastructure will increase the breadth and expertise of training curriculum for students preparing for future security roles across multiple sectors.
Splunk's social impact and corporate responsibility program Splunk4Good and Splunk Pledge support Platform by Per Scholas, which offers employer-customized training tracks, putting students in direct hiring pipelines of major employers. Students use Splunk® Enterprise as part of the Platform by Per Scholas SOC (Security Operations Center) Analyst training, where they learn advanced networking and security through the hands-on Splunk Fundamentals courses.
According to James Judge, Managing Director, Platform by Per Scholas, the partnership with Splunk "is providing the next level of tools and support critical to teaching industry-relevant procedures to protect data and secure networks. Platform is offering a new model for pre-employment training with curriculum that is customized to fit nuanced job specifications. Splunk's support helps us keep pace with today's tech needs, and benefit hundreds of our students, their families, and the companies where they will work."
Corey Marshall, Director of Splunk4Good commented:"Splunk is committed to supporting our community partners in their drive for social change through data and technology. Our partnership with Platform by Per Scholas offers a training opportunity to help build the next generation of security specialists. We are dedicated to helping talented individuals develop the skills to become experts in their field and become a resource to businesses in need of technology talent."
Platform by Per Scholas has developed SOC Analyst training in close partnership with Champion partner Cognizant. Cognizant has supported the curriculum development, professional coaching, and recommended tools to jumpstart this curriculum and provide students with substantive and a hands on learning experiences that accurately reflects the work they will be doing in their future roles. Employer informed curriculum and hands on practice is at the core of the Per Scholas training model and produces ready-to-work talent capable of filling the growing skills gap in the industry.
Sign up for our Monthly Impact Report
More News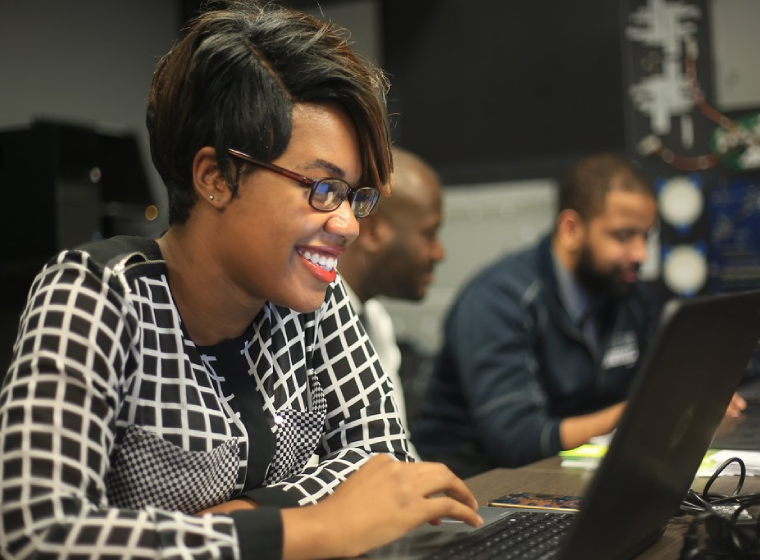 Donate Now
Your support makes a powerful difference in our ability to build a technology talent training solution that creates greater access and equity.