Paul Cashen Joins Per Scholas as Managing Director of Cincinnati
Paul Cashen joins Per Scholas as the first Managing Director on the ground in Cincinnati succeeding the former Managing Director of Ohio sites Andrea Applegate. Mr. Cashen served on the Per Scholas Advisory Board in Cincinnati since June 2014 and is excited to support Per Scholas' mission in his new capacity as Managing Director.
"I realize that the growth of the IT industry is highly dependent on talent. I think the mission of Per Scholas fits perfectly with assisting in developing that talent while simultaneously helping less fortunate members of our community who maybe just need a break to get started on a worthwhile career. I am honored to build on the solid foundation of the Cincinnati site," Cashen expressed.
Cashen is an accomplished senior executive with over 30 years of experience and has a record of success in several industries including IT services, data management and analysis, non-profit and for profit economic development. Most recently he was at Strategic Clarity LLC, a company that provides business and executive coaching, training and organization development, board facilitation, and strategic planning.
"Paul brings great talent and industry knowledge from tech, education, workforce development, and professional coaching that will have an immediate impact and benefit everyone in our Cincinnati market, partners and students," shared Plinio Ayala, President and CEO of Per Scholas.
Per Scholas Cincinnati opened in August 2013 and has graduated 85 individuals from the IT-Ready training to date. More than 70% of those graduates have already begun employment. Local employers Pomeroy and Time Warner Cable have hired nearly one-third of the graduates and been advocates of the organization since the beginning. Support from the funding community has also been positive with investment from the Creating IT Futures Foundation, the Greater Cincinnati Foundation, JPMorgan Chase, PNC Charitable Trusts, Scripps Howard Foundation, and Sutphin Family Foundation.
Cashen along with the support from the Advisory Board will continue to expand the network of funders and employers and accelerate the growth and impact of Per Scholas in Cincinnati.
Sign up for our Monthly Impact Report
More News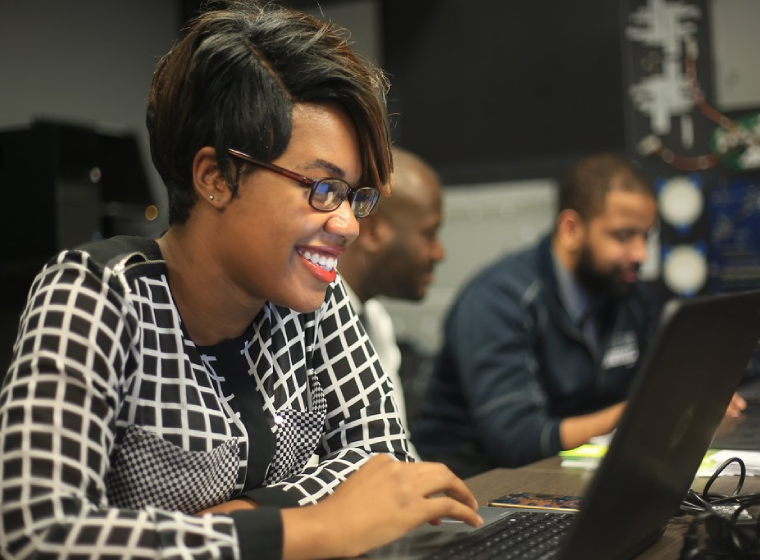 Donate Now
Your support makes a powerful difference in our ability to build a technology talent training solution that creates greater access and equity.