Per Scholas and General Assembly Celebrate the First CodeBridge Graduation After Expanding the Training Track to Atlanta
Building on a partnership that started in New York, Per Scholas and global technology education company, General Assembly, celebrated the inaugural graduation of students from the Atlanta expansion of the CodeBridge Program. Graduates were joined by Stephanie Hardy, Regional Director, External and Legislative Affairs, AT&T, Reggie Marable, VP Enterprise Corporate Sales, Salesforce, Cinda Herndon-King, Executive Director, Atlanta CareerRise as well as Atlanta Councilman Andre Dickens.
CodeBridge is a 17-week web development training course that begins with five weeks of learning at Per Scholas, where students are prepared with the necessary skills to then move on to General Assembly's twelve-week full stack web development course.
Both Per Scholas and General Assembly are committed to offering tech training to students from overlooked communities, and this program would not be possible without the generous support of Per Scholas Partners like Champion Partner AT&T, Signature Partner Salesforce.org, and Atlanta CareerRise.
The course allows Per Scholas and General Assembly to serve 60 additional Atlantans every year at no cost, and significantly adds to Atlanta's pipeline of diverse coding talent.
Valedictorian Nestor Mendoza is a testament to the impact of this program. Nestor first came to America from Venezuela in 2016. Driven by his curiosity and desire to learn new skills, he decided to learn how to code and joined General Assembly's Front End Development course.
This part-time course allowed Nestor to keep working full-time as a server and manager in a local Venezuelan restaurant. After completing that course, he had the tools to start freelancing as a Front End Developer in his free time.
Nestor's experience at General Assembly opened up the world of IT and coding for him. However, he understood that in order to succeed in this environment, he had to constantly keep learning and practicing.
Almost one year after completing the Front End Development course, he found Per Scholas and enrolled in CodeBridge.
"Codebridge is a very challenging and rewarding program," says Nestor. "You have to dedicate yourself 100% in order to succeed. But very soon you start noticing the improvements, and it's amazing how much I know now compare to when I started."
After graduation Nestor wants to work as a software developer, ideally in an environment that allows him to keep learning and improving, while challenging him to become a better developer.
Sign up for our Monthly Impact Report
More News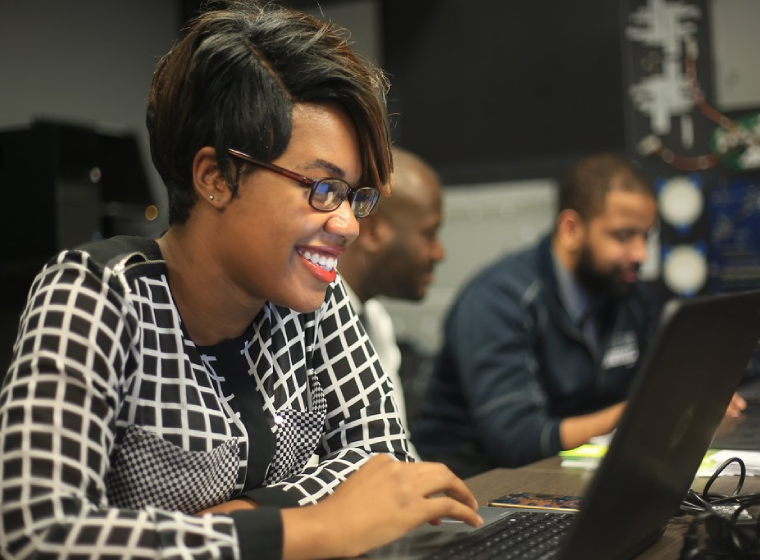 Donate Now
Your support makes a powerful difference in our ability to build a technology talent training solution that creates greater access and equity.