Per Scholas and General Assembly Celebrate the 10th CodeBridge Graduation in NYC
National tech training nonprofit Per Scholas and technology education company, General Assembly, celebrated New York's 10th CodeBridge graduation on January 16th. Graduates were joined by Noemi Derzsy, Senior Inventive Scientist, AT&T; Julie Dillman, Global Operations and Technology Officer, Chubb; and Senior React Engineer, Marcos Wade, Madison Square Garden.
There was excitement in the air, as a group of vibrant, tech-savvy professionals entered General Assembly's New York headquarters on this cool, winter evening. The audience was buzzing with friends, family, staff, and prospective employers, all enthused to be in attendance of the 10th graduating CodeBridge cohort. In addition, more than twenty-five alumni returned for a night of celebration filled with reflection, reminiscing and encouragement for their eager counterparts.
Noemi Derzsy, Senior Inventive Scientist of AT&T highlighted the value in addressing the opportunity gap that keeps many individuals trapped in the cycle of unemployment or low-quality jobs. She emphasized her appreciation of AT&T and Per Scholas' partnership noting, "we deeply value your continued support and commitment to transforming the lives of ambitious individuals from overlooked communities".
Chubb's Global Operations and Technology Officer, Julie Dillman congratulated CodeBridge graduates on their accomplishments, acknowledging the technical expertise and skills gained through this full-time web development immersive training. She expressed Chubb's confidence in the training received through the partnership by noting, "we are so confident that Per Scholas has prepared exceptional talent that we are personally hiring several of you."
Following the graduation, Chubb has indeed personally extended job offers to several CodebBridge graduates. Per Scholas embraces the opportunity to continue to be a source of top technical talent to our corporate partners through our employer-informed program.
Marcos Wade, Per Scholas alumni and Senior React Engineer of Madison Square Garden advises Per Scholas graduates on the perseverance and determination needed to attain success. Back in 2016, Marcos was working as a freelance photographer, with no college degree and limited employment options.
After researching free career development programs online, Marcos came across Per Scholas. He was admitted into the first CodeBridge cohort where he committed himself to the full-time, web development training for 18 weeks. After completing the program in early 2017, Marcos went on to work several short-term gigs as a Full Stack Web Developer.
"Follow the advice given to you in your outcomes training. Network and continue to code. Go on interview after interview and don't stop trying. If it wasn't for failing on several interviews I don't think I would have been ready for the success I've found at MSG."
In February of last year, Marcos landed his full-time position as Senior React Engineer for Madison Square Garden, where he is now earning nearly 5x times his pre-training income.
CodeBridge is an 18-week web development training course that begins with six weeks of learning at Per Scholas, where students are prepared with the necessary skills to then move on to General Assembly's twelve-week full stack web development course. The course allows Per Scholas and General Assembly to serve 70 additional students every year at no cost, and significantly adds to New York's pipeline of diverse coding talent. Both Per Scholas and General Assembly are committed to offering tech training to students from overlooked communities, and this program would not be possible without the generous support of Per Scholas Partners like Champion Partner AT&T, Signature Partner Salesforce.org, the Chubb Charitable Foundation, BNYMellon, Jobs for the Future, and News Corp.
Sign up for our Monthly Impact Report
More News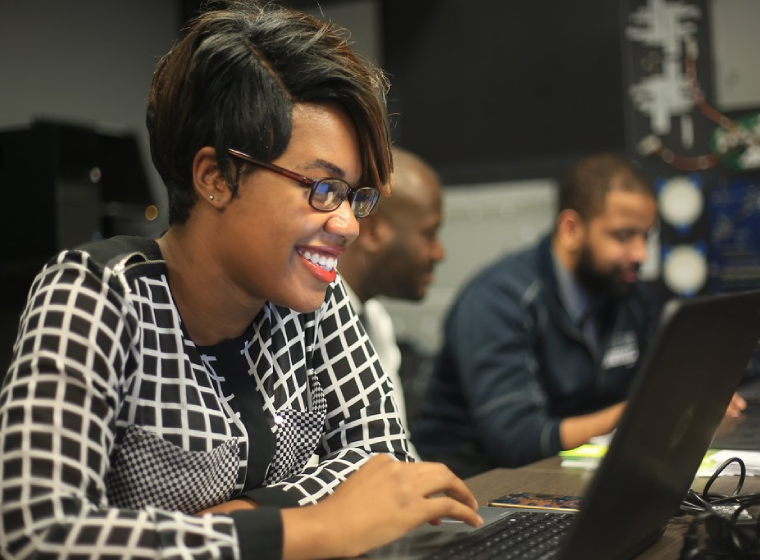 Donate Now
Your support makes a powerful difference in our ability to build a technology talent training solution that creates greater access and equity.