Per Scholas Announced as 2018 Best Buy National Grant Partner
For Immediate Release: 03. 28. 2018
Contact:
Jake McIntosh, Director, Strategic Communications
[email protected] – 978.578.6821
Dallas, Texas/National Capital Region – Per Scholas has been announced as one of nine National Grant Partners for Best Buy in 2018. Per Scholas is delighted to facilitate a partnership aligned with Best Buy's initiative to inspire underserved youth to pursue careers in technology. Per Scholas will work closely with staff at Best Buy Teen Tech Centers Washington D.C. and Dallas, TX, to facilitate a series of engagements for local graduating high school seniors and high school juniors interested in careers in IT.
The project's goal is to help young adults in Washington D.C. and Dallas, TX to identify educational and career pathways, as well as ensure a strong, sustainable pipeline to Per Scholas' rigorous, hands-on IT training. Per Scholas will work closely with Teen Tech Center operators to understand their student's unique needs and interests, as well as design a series of activities that fit within the schedules of each Tech Center. Per Scholas is a critical partner in connecting young adults who have become excited and engaged about tech through their time at the Teen Tech Center to the skills and networks they will need to turn that enthusiasm into a career.
"We are grateful to be aligned with a corporate partner like Best Buy, focused on helping young adults bridge the gap between their enthusiasm to fully fledged careers in technology," says Bridgette Gray, Executive Vice President, Program, Per Scholas. "We are always exploring ways to strengthen accessible pathways and opportunities for youth. Partnerships with corporations invested in similar pathways will result in the future tech workforce and benefit our communities and the industry as a whole."
"Best Buy is seeking to prepare 1 million teens from underserved communities for tech-reliant jobs annually by 2020," says Andrea Riehl, Manager, Community Relations at Best Buy." We believe that this work is vital to help solve a skills gap and to put teens on a path to college or careers. However, we can't accomplish it alone. That's why we're partnering with nonprofits focused on tech education who can help us make a greater collective impact."
For more information about Best Buy's 2018 National Grant Partners, please visit: https://corporate.bestbuy.com/best-buy-giving-partnerships/.
About Per Scholas
Per Scholas is a national nonprofit that drives positive and proven social change in communities across the country. Through rigorous and tuition-free technology training and professional development, we prepare motivated and curious adults who are unemployed or underemployed for successful careers as IT professionals, and we create onramps to businesses in need of their talents. Today we provide our solutions in six cities across the country: Atlanta; Greater Cincinnati; Columbus, OH; Dallas, the National Capital Region and New York. To date, Per Scholas has trained 7,000 individuals, helping them build lasting, life-changing skills and careers in technology. To learn more, visit www.perscholas.org.
About Best Buy Teen Tech Centers
Best Buy Teen Tech Centers are a place where teens can develop critical skills through hands-on activities that explore their interests in programming, film-making, music production and design. Each location works to bridge the digital divide by giving youth access to tech education opportunities, relationships that help to build confidence, and a foundation for school and career success. A partnership with The Clubhouse Network connects members to a global community of over 100 clubhouses in 20 countries.
Sign up for our Monthly Impact Report
More News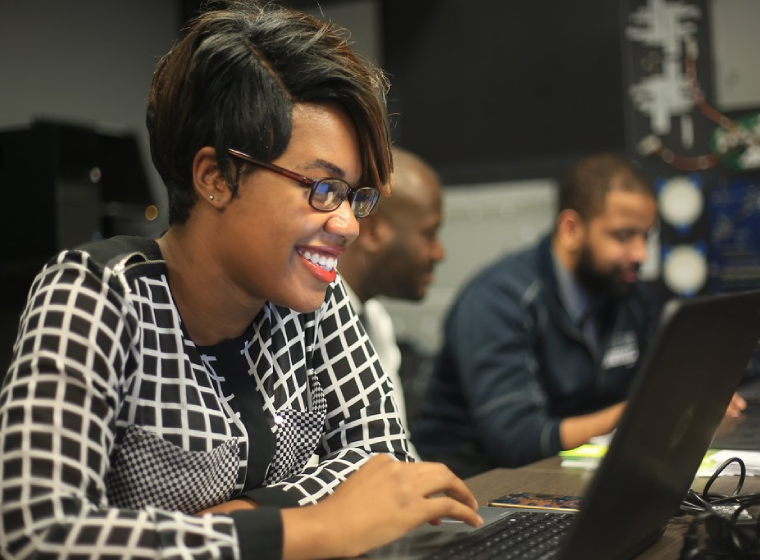 Donate Now
Your support makes a powerful difference in our ability to build a technology talent training solution that creates greater access and equity.