Per Scholas Announced as 2018 News Corp Philanthropy Partner
Per Scholas Announced as 2018 News Corp Philanthropy Partner
Plinio Ayala, President & CEO, Per Scholas Honored with The Murdoch Community Hero Award Celebrating Proven and Innovative Leaders in Youth Workforce Development
For Immediate Release: 01. 11. 2018
Contact:
Jake McIntosh, Director, Strategic Communications
[email protected] – 978.578.6821
NEW YORK – Per Scholas has been announced as one of two Philanthropy Partners for News Corp in 2018. The partnership will help support Per Scholas and General Assembly's CodeBridge course over the next three years, including its national expansion.
CodeBridge trains young adults from overlooked communities in coding and web development, and helps propel them to careers in tech. The course consists of six weeks in Per Scholas classrooms where students are prepared with the necessary tech and career-ready skills before advancing to General Assembly's twelve week, challenging, full stack web development course.
In addition, News Corp has honored Plinio Ayala, President & CEO, Per Scholas with the Murdoch Community Hero Award, which celebrates leaders of non-profit organizations who have chartered bold new paths and delivered exponential results. Under Plinio's leadership Per Scholas has expanded from New York to five cities across the United States; Atlanta, GA; Cincinnati, OH; Columbus, OH; Dallas, TX; and the National Capital Region. During this time, Plinio has invested considerably in "bridge" courses that support youth access to technology careers. Bridge curricula combines technology skills training with youth-focused career coaching to support math, reading and interpersonal skill development for each student.
"News Corp believes in the extraordinary power of education to enable individuals to rise to their fullest potential" said Keisha Smith-Jeremie, News Corp's Chief Human Resource Officer and Head of Philanthropy. "In that same spirit, we are proud to work with non-profit partners who are breaking new ground and offering a blueprint to others for driving sustainable progress. Per Scholas embodies the very best of that ethos."
"I am honored to be recognized by News Corp's Murdoch Community Hero Award" says Plinio Ayala, President & CEO, Per Scholas. "I am grateful for their commitment to building a community of learning, sharing and support amongst philanthropic leaders. News Corp's partnership will enable us to continue expanding opportunities for youth technology careers across the country".
For more information about News Corp's 2018 philanthropy partners, please visit: https://newscorp.com/news-corp-philanthropy-partners/.
About Per Scholas
Per Scholas is a national nonprofit that drives positive and proven social change in communities across the country. Through rigorous and tuition-free technology training and professional development, we prepare motivated and curious adults who are unemployed or underemployed for successful careers as IT professionals, and we create onramps to businesses in need of their talents. Today we provide our solutions in six cities across the country: Atlanta; Greater Cincinnati; Columbus, OH; Dallas, the National Capital Region and New York. To date, Per Scholas has trained 7,000 individuals, helping them build lasting, life-changing skills and careers in technology. To learn more, visit www.perscholas.org.
About News Corp
News Corp (NASDAQ: NWS, NWSA; ASX: NWS, NWSLV) is a global, diversified media and information services company focused on creating and distributing authoritative and engaging content to consumers throughout the world. The company comprises businesses across a range of media, including: news and information services, book publishing, digital real estate services, and cable network programming and pay-TV distribution in Australia. Headquartered in New York, the activities of News Corp are conducted primarily in the United States, Australia, and the United Kingdom. More information: http://www.newscorp.com.
Sign up for our Monthly Impact Report
More News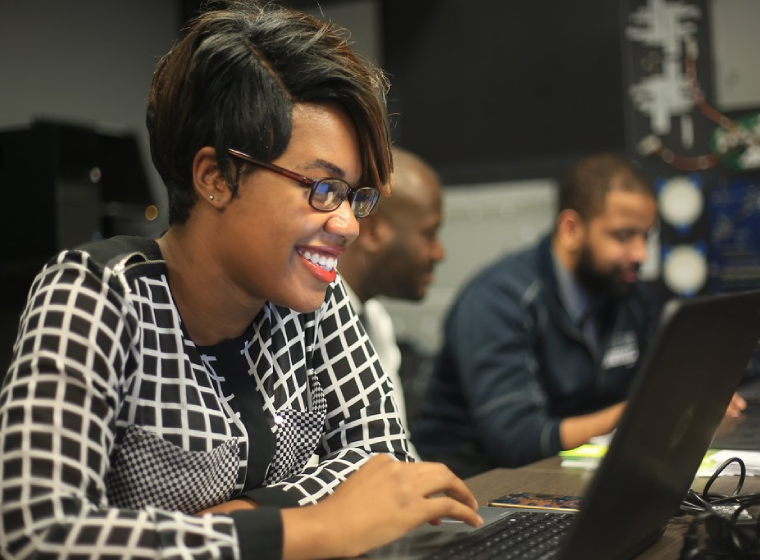 Donate Now
Your support makes a powerful difference in our ability to build a technology talent training solution that creates greater access and equity.