Per Scholas Announces Launch of 'High-Tech' Skills Training Initiative for Dallas High School Students
High-Tech Dallas, featuring a technology skills-based curriculum and career services, is the first Per Scholas program designed exclusively for high-school students
DALLAS, Feb. 13, 2019 – Today, national tech training nonprofit Per Scholas announced the launch of a new pilot program for high-school students interested in pursuing a career in technology. The initiative aims to support high school students lacking access to traditional higher education by providing them with the training and career guidance they need to secure meaningful, long-term employment in the tech industry.
As part of the pilot program, which will initially serve 30 students in Dallas, Per Scholas is partnering with the Texans Can Academy – Dallas Oak Cliff campus. Selected students will split their day between Per Scholas IT Support coursework and high school classes, producing an integrated approach that balances academic and on-the-job education. The IT Support courses will be led by instructor and Per Scholas graduate Jake Gordon.
"We're excited to partner with Texans Can Academy to expand our services to high school students across the Oak Cliff community. Our goal is to ensure that high school students interested in pursuing immediate employment after graduation have the foundation they need to succeed and discover long-term career success. I've witnessed first-hand how life-changing this program can be for students at our Downtown Dallas training facility, and we hope to deliver the same impact to the Oak Cliff community," said Stephanie Valadez, managing director of Per Scholas Dallas.
Texans Can Academy – Dallas Oak Cliff will provide students with laptops and hotspots to help bridge the digital divide that can often exclude them from educational and career opportunities. High-Tech students will have access to internship opportunities through Per Scholas's employer network, along with career counseling and additional professional certifications, for at least two years upon completing the program. Graduates will have the ability to either seek an internship and immediate employment, matriculate in the fall to a more advanced and specialized Per Scholas training track, or pursue a traditional college education.
"As educators, one of our primary goals is to help students gain the knowledge and skills that will allow them to reach their goals and promote access to sustainable career paths," said Richard Marquez, president and CEO of Texans Can Academies. "Our goal for our graduating students is to provide the skills and options for a strong career path and higher education. In partnering with Per Scholas, opportunities are available that our students would have never had. Texans Can strives to be a value-added organization through this partnership as well as through our other partnerships."
# # #
About Per Scholas
Per Scholas is a national nonprofit that drives positive and proven social change in communities across the country. Through rigorous and tuition-free technology training and professional development, we prepare motivated and curious adults who are unemployed or underemployed for successful careers as technology professionals, and we create onramps to businesses in need of their talents. Today we provide our solutions in eight cities across the country: Atlanta, GA; Greater Boston, MA; Greater Cincinnati, OH; Columbus, OH; Dallas, TX; the National Capital Region; Newark, NJ and New York, NY. To date, Per Scholas has trained 9,000 individuals, helping them build lasting, life-changing skills and careers in technology.
About Texans Can Academies
Celebrating 34 years of providing the highest quality education for all students, Texans Can schools are graduating thinkers. Texans Can Academies are a unique network of 14 charter schools located in Austin, Dallas, Fort Worth, Houston and San Antonio. The schools are tuition-free, open enrollment, public high schools of choice. Texans Can Academies serve students who have struggled in a traditional high school setting by offering students, age 14 to 21, a second chance at earning their high school diploma instead of taking a General Education Development (GED). To date, more than 151,883 youth have been given a second chance at life with the opportunity to pursue their dreams. For more information, please visit www.texanscan.org.
Sign up for our Monthly Impact Report
More News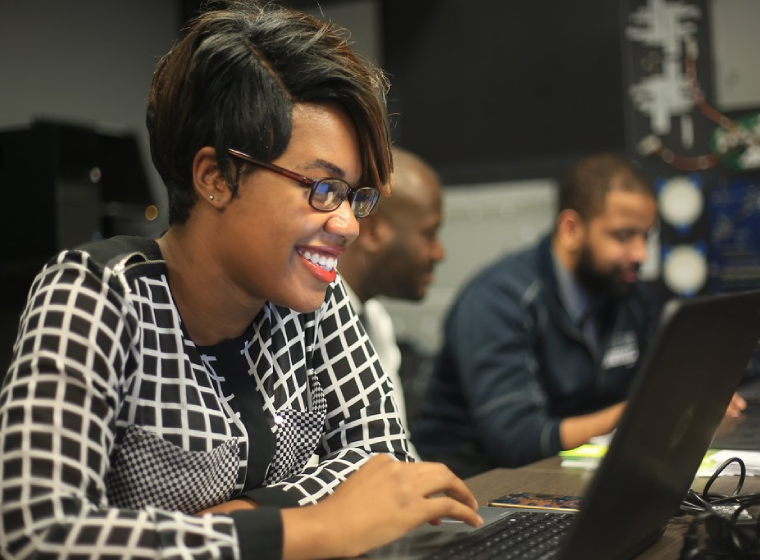 Donate Now
Your support makes a powerful difference in our ability to build a technology talent training solution that creates greater access and equity.