Per Scholas Celebrates Hispanic Heritage Month
Hispanic Heritage Month celebrations are underway around the world and at Per Scholas! The occasion, which runs from September 15 to October 15, is a time to celebrate all of the culture and unique heritage that makes up our Hispanic communities and connect us all to each other.  It has been a focus of ours to connect Hispanic learners with top tech companies to help launch them into a career in technology, as they are historically underrepresented in tech.  
To kick off Hispanic Heritage Month, our President and CEO Plinio Ayala shared a message with our team and encouraged us all to use our shared experiences as a way to connect with one another. He also tapped into his own story as a New York Latino.  Plinio grew up in a close-knit neighborhood in the South Bronx, with representation from various Hispanic communities, including Puerto Rican, Mexican, Dominican, Honduran, and others. He related this story of his first trip out of the Barrio recently to Nia Darville, Director, Diverse by Design, as part of the DxD podcast series. Here, he spoke about why what we do at Per Scholas is so important to him on a personal level and the community he came from.  Plinio's story resonates all the way through our Per Scholas team and the learners we interact with as we train them for different IT roles and responsibilities.  
Earlier in September, one of our Hispanic learners on track to launch his technology career, Richard Escotto, was featured on CBS Sunday Morning.  The feature focused on how many industries and labor markets are looking for employees following the pandemic and where those employees are working now.  Richard Escotto mentioned that after he lost his restaurant job at the beginning of the pandemic, he decided to change career paths into technology. "[The pandemic] did give me an opportunity that was rare and probably was never going to happen, and sometimes you just have to seize that," Richard reflected.
Richard Escotto is set to graduate from Per Scholas New York in October 2021 from our Cybersecurity course.  Since the beginning of 2021, we have trained 300 Hispanic learners for our tuition-free tech training program, a growing number that Richard is happy to be a part of.  
Sign up for our Monthly Impact Report
More News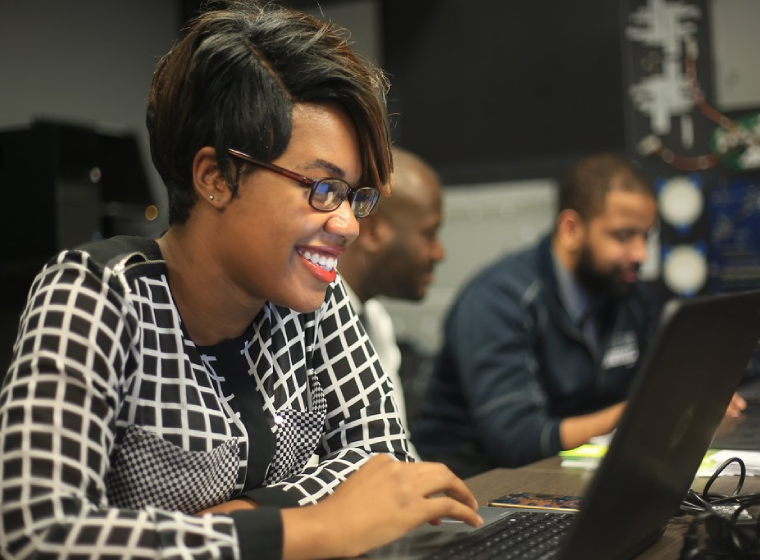 Donate Now
Your support makes a powerful difference in our ability to build a technology talent training solution that creates greater access and equity.