Per Scholas Cincinnati Receives $20,000 Scripps Howard Foundation Grant
The Scripps Howard Foundation has awarded $20,000 to Per Scholas Cincinnati in support of the new Quality Assurance Software training track.
The Quality Assurance Software training track is a Per Scholas program designed to prepare individuals from the greater Cincinnati region for positions as quality assurance software testers. The program is a collaboration between Per Scholas, Ingage Partners and Thrive Urban Impact Sourcing to ensure the IT sector is providing opportunities for individuals from underrepresented communities.
The eight-week intensive course is offered tuition-free to un- or underemployed residents of the greater Cincinnati region. These individuals gain the technical and business skills necessary to launch successful careers in technology. Students from this class will have the opportunity upon graduation to interview for full-time positions directly with Thrive Impact Sourcing and other corporate partners. Thrive has pledged to hire at least half of the graduating class.
Recognizing Per Scholas' achievement preparing and placing graduates from other training tracks, such as the CompTIA A+ program, the Scripps Howard Foundation awarded this grant to support the pilot of the quality assurance program.
"We are thrilled to be awarded a grant from the Scripps Howard Foundation," said Paul Cashen, managing director of Per Scholas Cincinnati. "This funding will enable us to expand the course to more individuals from the greater Cincinnati region, and allow us to develop the track's training program."
The Per Scholas model has been validated by two workforce development studies, and recognized for its ability to produce positive and lasting impacts related to the income, reliance on public benefits and overall well-being of its students. Training at Per Scholas is intended not only to educate students, but to arm them with life-changing business and life skills that result in long-term success and economic mobility.
Full press release here.
Per Scholas
Per Scholas is a national nonprofit that drives positive and proven social change in communities across the country. Through rigorous and tuition-free technology training and professional development, we prepare motivated and curious adults who are unemployed or in low wage jobs for life-changing careers as IT professionals, and we create onramps to businesses in need of their talents. Today we provide our solutions in six cities across the country: Atlanta, GA; Greater Cincinnati, OH; Columbus, OH; Dallas, TX; the National Capital Region; and New York, NY. To date, Per Scholas has trained over 5,000 individuals, helping them build lasting, life-changing careers in technology. For more information, visit perscholas.org, Twitter @PerScholas and Facebook.
Scripps Howard Foundation
The Scripps Howard Foundation (www.scripps.com/foundation), based in Cincinnati, Ohio, is the philanthropic arm of The E.W. Scripps Company. With a special commitment to the regions where Scripps does business, the Foundation helps build strong communities and improve the quality of life through support of sound educational programs, strong families, vital social services, enriching arts and culture and inclusive civic affairs. The Scripps Howard Foundation is a leader in industry efforts in journalism education, scholarships, internships, minority recruitment and development, literacy and First Amendment causes.
Sign up for our Monthly Impact Report
More News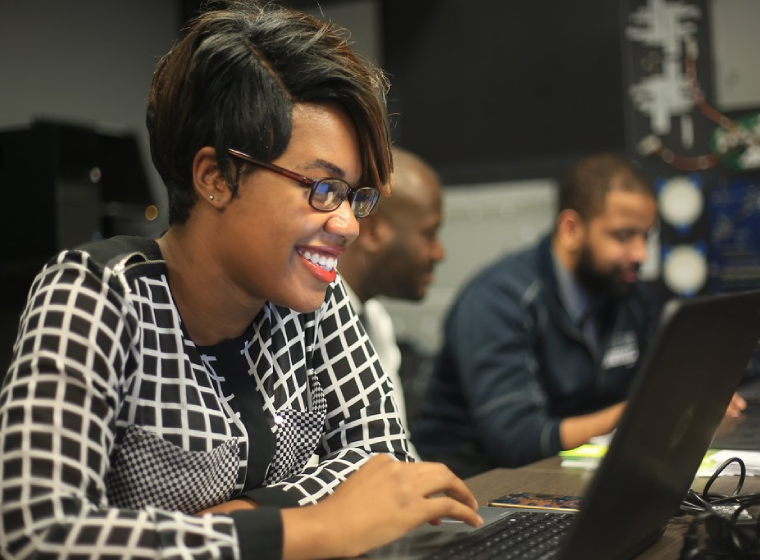 Donate Now
Your support makes a powerful difference in our ability to build a technology talent training solution that creates greater access and equity.