Per Scholas commits to gender equal student body. Kicks off pledge at first annual Women in Tech event hosted by PIMCO
Per Scholas hosted its first of what will be a series of Women in Tech events June 24 in NYC hosted by corporate partner PIMCO. Sixty professionals and graduates from the IT industry gathered. Why? To get more women in tech. Specifically women of color who represent less than 10% of the IT workforce. Per Scholas has committed to a gender equal student body by 2016.
Here are some stats on what we are trying to change:
Today
Good news – we can change this
Here's what we're doing at Per Scholas
Free training and job placement for entry-level and mid-level IT occupations, both co-ed and women's only classes
Graduated 146 women since 2012
More than half are currently employed making average of $16.36 per hour
89% of women graduates were women of color
Increased women student enrollment from 20% to 30%, and are planning to enroll 50% by 2016
Semi-annual networking events
Mentoring program to directly address the confidence gap
A new advisory council to help us meet our goals (enrollment, awareness, employment, and hosting additional events) in partnership with the New York Women's Foundation
Endless inspiring success stories
How you can help
Keep attending these events or host one of your own in NYC, D.C., Cincinnati, and Columbus – form a community
Become a mentor
Join our new advisory council
Connect us to other community organizations so we may serve more women
Contact Sara Barnaby to sign up and learn more
Our graduates and industry volunteers are an inspiration to making sure we meet our goals to empower many more women. We hope you will join us. Thanks to PIMCO for joining our effort as well as our anchor supporters New York Women's Foundation, Fifth & Pacific Foundation, and SAP.
Sign up for our Monthly Impact Report
More News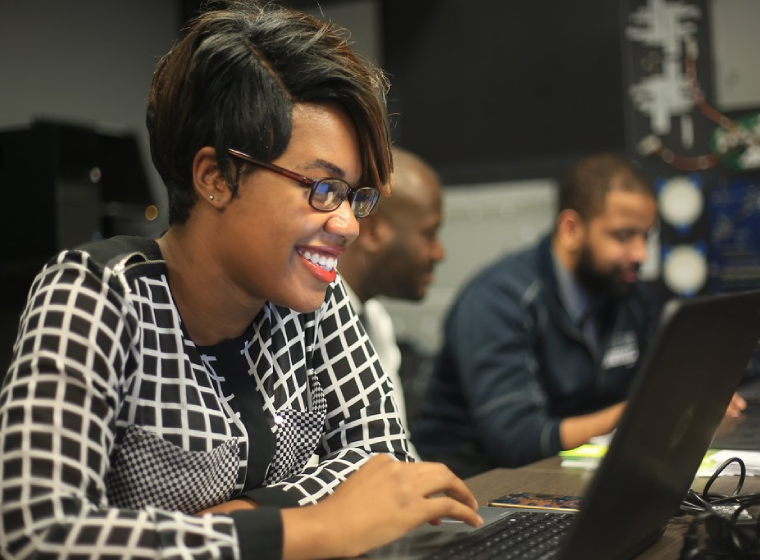 Donate Now
Your support makes a powerful difference in our ability to build a technology talent training solution that creates greater access and equity.