Per Scholas Endorsed as OneTen Talent Developer
Coalition of CEOs Commit to Create 1 Million Jobs for Black Americans Over 10 Years
Bronx, N.Y. (June 9, 2021) – For more than 25 years, Per Scholas has advanced economic equity through technology, and today it has been endorsed as a talent developer by One Ten, a coalition of leading executives who are working to change the approach to recruiting, hiring, advancing and promoting talent to put skills first.
"We look forward to having Per Scholas join us as an endorsed talent developer to support us in our mission to hire and advance one million Black talent in the next ten years," said Maurice Jones, Chief Executive Officer of OneTen. "This effort will require a high functioning, multi-disciplinary coalition from corporate America, talent developers, Black talent, talent supports, and others, and it is crucial we have high quality partners like Per Scholas on that team. We are grateful for the work they have already done and are excited to partner with them going forward."
Companies participating in OneTen have committed to upskill, hire, and advance one million Black individuals in America over the next 10 years into family-sustaining jobs with opportunities for advancement. The network of OneTen talent developers represents leading local, regional, and national education and skill-building organizations that support diverse talent without 4-year degrees to identify, develop, and build high-value skills.
"Per Scholas is proud to stand alongside OneTen and humbled by our endorsement as a preferred talent developer. We've long been committed to offer rigorous, high-quality training to individuals often excluded from tech careers, and nearly 90% of our learners over our history are Black and brown talent," said Plinio Ayala, President and CEO of Per Scholas. "We know the power of connecting individuals to careers where they can thrive and are looking forward to creating even more pathways for Black Americans for high-growth tech careers through our work together."
By working with OneTen, Per Scholas will create more equitable access to opportunity and advancement as we serve thousands of learners a year at our 17 campuses and remotely across the nation. Together, we will create more flexible talent pipelines and practices that will enable both employees and employers to thrive.
For more information, please visit PerScholas.org and OneTen.org.
About OneTen 
OneTen is a coalition of leading chief executives and their companies who are coming together to upskill, hire and promote one million Black Americans over the next 10 years who do not yet have a four-year degree into family-sustaining jobs with opportunities for advancement. We connect employers with talent partners, leading non-profits and other skill-credentialing organizations who support development of diverse talent. By creating more equitable and inclusive workforces, we believe we can reach our full potential as a nation of united citizens. Join us at OneTen.org.
 About Per Scholas
Per Scholas is a national organization that has been advancing economic mobility for 25 years. Through rigorous training, professional development, and robust employer connections, we prepare individuals traditionally underrepresented in technology for high-growth careers in the industry. We partner with leading employers to build more diverse talent pools, directly connecting our graduates to new career opportunities at businesses ranging from Fortune 500 companies to innovative startups. With campuses in 17 cities, Per Scholas has trained more than 14,000 individuals in tech skills, building bridges to careers in technology. To learn more, visit PerScholas.org.
# # #
Sign up for our Monthly Impact Report
More News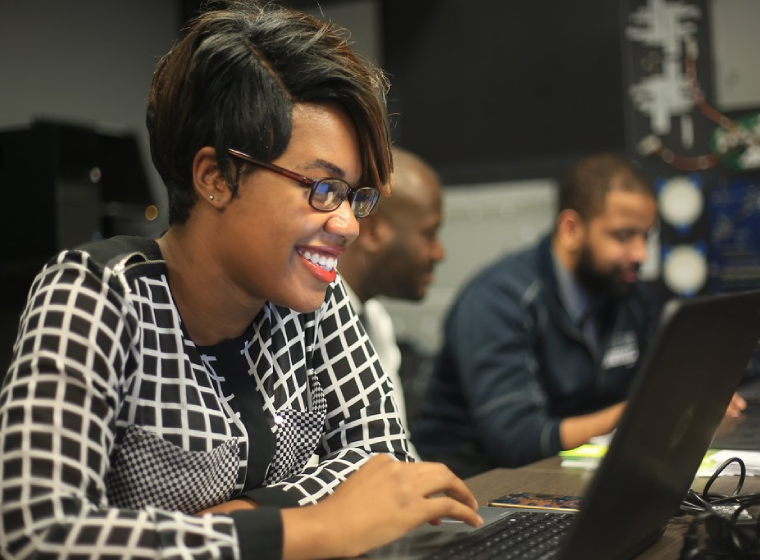 Donate Now
Your support makes a powerful difference in our ability to build a technology talent training solution that creates greater access and equity.