Per Scholas Hosts Philly Tech Week Panel Discussion
On May 10th, Per Scholas partnered with LaunchCode, another tech education nonprofit, to hold a panel discussion about the future of building inclusive workplaces in Philadelphia. The event, "The Journey Ahead: Making Meaningful Change in the Diversity of Philadelphia Tech," was held at the city's University City Science Center, and was moderated by local DEIB strategist Alia Sutton-Bey.
Before the panel, attendees were welcomed and addressed by Phil Brooks, Workforce Development Director at the University City Science Center, Keighan Gunther, Assistant Vice President at LaunchCode, and Nikki Pumphrey, Managing Director at Per Scholas Philadelphia.
"At Per Scholas, we know that access to opportunity is not equal," Nikki told the audience. "From the steadily increasing racial wealth gap in our city, to the ways in which the pandemic has affected women of color, significant challenges stand in our way for us to see and achieve an equitable and inclusive workforce here in our city. It's not enough to just increase access. The real work starts when organizations make commitments that go beyond hiring; when they start implementing practices like pay equity, advancement, and culture change. That is why Per Scholas is committed to partnerships that advance opportunities for our graduates, who are the future of Philadelphia's diverse tech workforce."
The panel convened a diverse group of industry leaders in tech, human resources, and social services, including Ashley Chance, a Board Member with Blacks in Tech Philly and former Senior Diversity Talent Sourcer; Danita Jones, Director of HR at Family Practice and Counseling Network and President of the National Association of African Americans in HR; Janine Galen, Program Manager of Strategic Workforce Planning at Vanguard; Marcus Smith, STEM and CTE Coordinator at Mastery Charter Schools; and Senzwa Ntshepe, Co-Founder of both Edclusion and Elivade. 
Panelists discussed ways to promote opportunity for Philadelphia residents, create a more diverse and inclusive talent pipeline, support and promote Philadelphia's economic development, and ultimately connect the community with companies to build inclusive workplaces, reimagine and transform business lines, and create a diverse workforce that addresses persistent intergenerational gaps in wealth and opportunity.
Sign up for our Monthly Impact Report
More News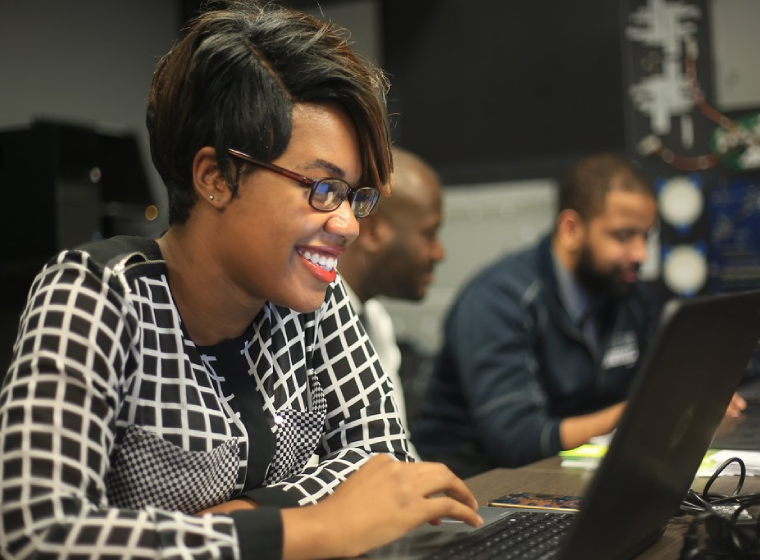 Donate Now
Your support makes a powerful difference in our ability to build a technology talent training solution that creates greater access and equity.