Per Scholas in the News – September 2021
September was a busy month for Per Scholas!  We were featured in various media outlets that showcased our President and CEO Plinio Ayala and the impact of a few of our seventeen locations.  Did you read the OpEd Plinio Ayala wrote for New York Daily News on the job market and how creating a more inclusive labor market for employers and employees is beneficial for the country or see that Per Scholas was named a top tech program preparing youth to build the future in Baltimore?  Per Scholas Newark also made waves in September in the headlines striving for job equity while one of our Dallas graduates was featured in Parade Magazine.
Plinio Ayala penned an opinion piece for New York Daily News on creating a more inclusive labor market for employers and employees. "By prioritizing funding for evidence-based programs, we can do a better job of ensuring that federal legislation is actually supporting economic mobility rather than just funding nonprofits," he mentions.  In this essay, titled 'The Missing Link in Biden's Jobs Plan,' Ayala reflects on how tech training programs such as Per Scholas are able to bridge the gap between the abundance of open jobs and individuals with the skills necessary to fill them. "As the president and CEO of Per Scholas, a nonprofit that provides tuition-free training for careers in the technology sector, I've seen firsthand the impact programs like these can have on transforming workers' careers, advancing economic mobility, and positively impacting local economies."
Per Scholas Newark was featured in New Jersey Business Magazine in an article focused on Newark's commitment to equitable access to bridge the digital divide.  Per Scholas Newark's Managing Director LaToya Ball noted, "Per Scholas Collaborates with industry-leading employers to build more diverse talent pools, directly connecting our graduates to new career opportunities in fields such as IT support, cybersecurity, AWS re/Start, and software engineering."  Days before that publication, the Arman Roy Foundation hosted their 3rd Annual Run for Hope 5k in partnership with Per Scholas Newark.  The 5k was in-person and had a virtual run option as well and raised over $30k towards their mission of bridging the digital divide and creating equity and opportunity for disadvantaged young adults.  

Tara Jacobs, a Per Scholas Dallas 2020 graduate, was featured in Parade Magazine for their annual 'What People Earn' issue.  Tara was showcased on the cover of the publication and noted that because of Per Scholas, she has been able to launch her career in tech.  "I serve as the first line of contact within the Service Desk to resolve issues for our customers: troubleshooting, technical support, system set-up, and all things related to customer service. It's a career I could have never envisioned for myself if not for the tuition-free tech training I received from Per Scholas," she noted.
Additionally, Per Scholas was named a top tech program preparing youth to build the future in Baltimore by Technical.ly.  This is a great recognition noting the impact of Per Scholas in the Baltimore community that we are so proud to have read about.  We are excited to continue our efforts to connect individuals underrepresented in the tech industry with thriving tech careers. 
With so much great representation in the news in September, we are thrilled to see our impact as we head into the last quarter of the year.  Stay tuned to see how we close the book in 2021! 
Sign up for our Monthly Impact Report
More News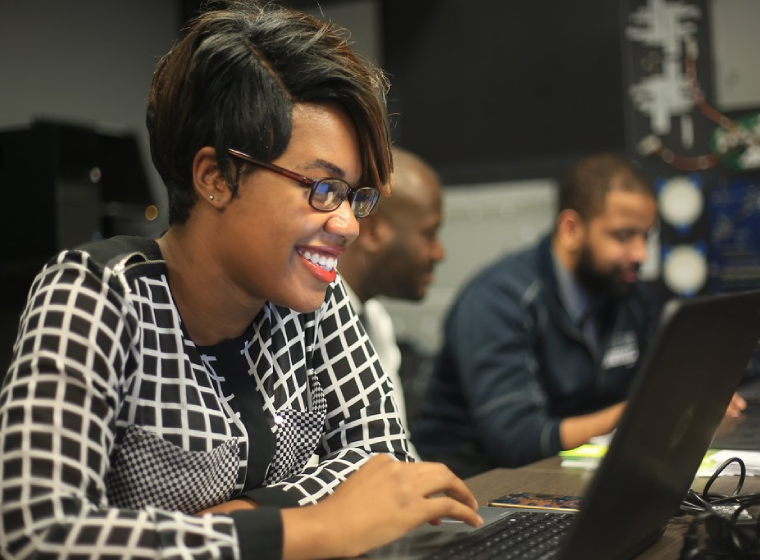 Donate Now
Your support makes a powerful difference in our ability to build a technology talent training solution that creates greater access and equity.