Per Scholas Included as 2023 Red Nose Day Grantee Partner
On May 25th, Red Nose Day returns for its 9th official year, and Per Scholas is excited and honored to have been selected as one of this year's grantee partners! Red Nose Day is an annual fundraising event held by Comic Relief US that seeks to raise life-changing funds to help end the cycle of poverty and ensure children are safe, healthy, educated, and empowered across the U.S. and around the world.
Since 2015, the campaign has taken a multifaceted approach to tackling both the consequences and root causes of child poverty, focusing on the four pillars of health, safety, education and empowerment. In addition to trying to remove systemic barriers, Red Nose Day-funded programs also strive to provide long-term solutions that set children up for a lifetime of success.
As such, Red Nose Day funds transformative programs from 50 trailblazing organizations, large and small, in the U.S. and globally, that exhibit "expertise in implementing community-led solutions to ensure that all children thrive and have access to a healthy future." 
Per Scholas was one of the 50 organizations selected this year, recognized for its work in using the power of education to transform lives, empower communities, and end cycles of poverty. Per Scholas helps prepare our learners, many of whom are youth or have children, to launch life-changing careers in technology by participating in our rigorous, cost-free tech skills training.
One such learner who launched a thriving career through Per Scholas training is Jadah Stone, a young New Yorker who was always interested in tech but, upon graduating high school, was not sure how to get started in the field. "I had a broad idea of what IT was, and I had a broad idea of what tech was," Jadah said of herself at the time. "I knew that I wanted to do it, but I wasn't really sure how to break into the field and how to really solidify myself academically. Per Scholas was instrumental in providing that structure and a clear path… it was also really motivational in helping me stay on track because they gave me a way to envision what my life could be like after all the hard work paid off." 
After graduating, Jadah successfully launched her career in tech, working first in Application Support at Mitchell Martin, then as an IT Support Specialist at Casper alongside a few other Per Scholas alumni. She now works as a Systems Engineer at Sachs Cloud Services, a position she greatly enjoys.
Jadah loves her work and plans to continue learning and growing within the tech field for the rest of her life. "I want to say thank you to Per Scholas for helping me to solidify the foundations of becoming a person who is able to be successful in the tech world," Jadah said. "And thank you to Per Scholas for providing really amazing resources for people that might not have otherwise been able to have an opportunity like this."
Last year's Red Nose Day had a record-breaking year, raising over $50 million. "This year, Comic Relief US is building on the momentum of our most successful fundraising year ever in 2022 by broadening our transformative community of grantee partners and increasing funding for programs addressing ongoing social inequities," said Alison Moore, CEO of Comic Relief US. "It's an honor to help these organizations become even bigger changemakers in the lives of the children and young people they serve in the communities most impacted, and we are so grateful for our partners and the millions of people who support Red Nose Day, allowing us to invest in organizations and social impact programs that help build healthy lives and futures that all children deserve."
Supporters can buy the campaign's signature Red Nose exclusively at nearly 9,000 Walgreens and Duane Reade locations for just $1 each and can also donate in stores via pin-pad at checkout. Donning the red nose is a great way to celebrate the campaign's annual tradition, and 100% of proceeds directly benefit Red Nose Day, helping to make a real difference in the lives of underserved children in America and around the world. 
Sign up for our Monthly Impact Report
More News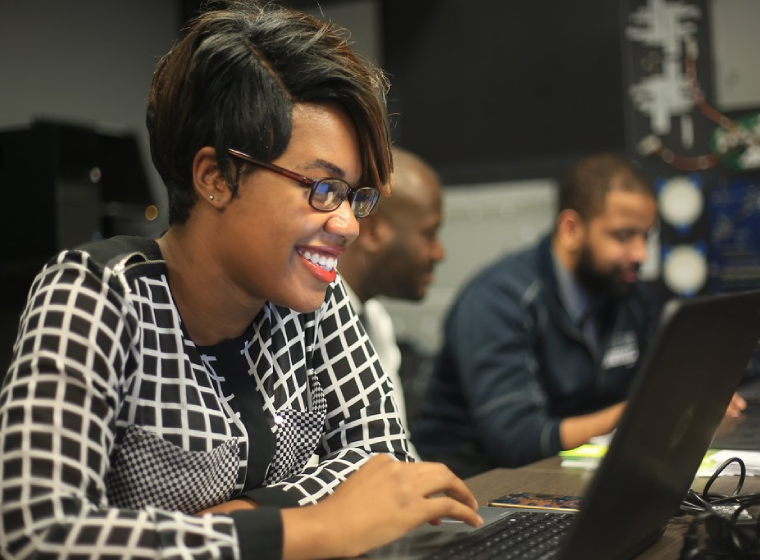 Donate Now
Your support makes a powerful difference in our ability to build a technology talent training solution that creates greater access and equity.