Per Scholas Invited to Speak on Capitol Hill at the Request of Republican and Democrat Lawmakers
On April 10th, 2018 Per Scholas President & CEO, Plinio Ayala, was invited to speak on a workforce solutions panel to an audience of legislators, congressional staff and business. North Carolina Congresswoman Virginia Foxx, Chair of the House Committee on Education and Workforce and fellow Illinois committee member Congressman Raja Krishnamoorthi, invited Per Scholas and Apprenticeship Carolina to present innovative workforce models backed by compelling evidence.
The afternoon event, organized by Results for America, treated legislators to a showing of Solutions to America's Workforce Crisis, a recently premiered documentary, featuring Per Scholas as an evidence-based model increasing income and reducing public assistance for graduates. The film and panel asked lawmakers to consider investments in workforce organizations that are proving impact.
"There has never been a time in our country with so many organizations that have proven social impact, and yet the amount of government spending on these programs is at an all time low" says Plinio Ayala speaking to the room.
Per Scholas' model is heralded for its innovative approach to serving employers as the primary customer and leveraging wrap-around support services for students using an expansive community network. One Congressional staffer asked what set the model apart. "We work directly with employers to offer feedback on the curriculum we develop. We have staff onsite who can speak the same language as the technical and hiring teams. We are not working with HR departments at these companies, we are working with hiring decision makers, the managers, the supervisors" said Plinio.
Per Scholas has recently launched a series of customized training partnerships that put students in direct hiring pipelines with major technology employers. The customized training offers free hands on skills, career development resources and interview opportunities with leading tech companies. This model is an extension of Per Scholas' mission to identify local, diverse talent and open the doors to fulfilling careers within the IT workforce.
Sign up for our Monthly Impact Report
More News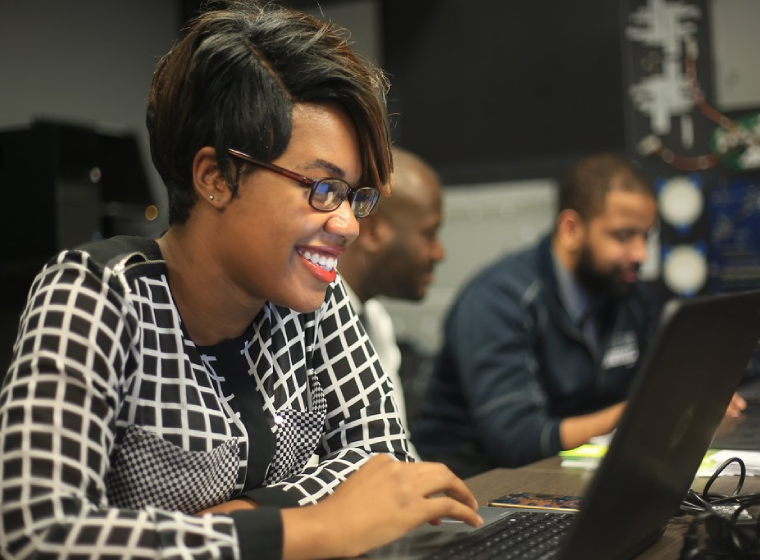 Donate Now
Your support makes a powerful difference in our ability to build a technology talent training solution that creates greater access and equity.