Per Scholas names Abe Mendez Managing Director of New York
Leadership transition comes as current MD Kelly Richardson ends tenure at Per Scholas
New York, NY – September 5, 2019 – National tech training nonprofit Per Scholas today announces the appointment of Abe Mendez, current Deputy Managing Director for Newark & New York, as Managing Director of New York. The leadership change comes as longtime Managing Director Kelly Richardson concludes her time at Per Scholas, following a successful six-year tenure that included the launches of the Per Scholas Brooklyn and Newark training centers, as well as the launch of new cybersecurity, cloud, and web development training tracks.
"Per Scholas has seen tremendous regional growth under Kelly's leadership and is well-positioned for continued success in Newark and New York, due largely to the substantial fundraising, strong corporate relationships, and new training tracks that she contributed to during her tenure," said Bridgette Gray, EVP of National Program at Per Scholas. "As we continue to evolve and grow as an organization, Abe's leadership experience and regional vision for Per Scholas make him the perfect successor for the managing director role. We're excited to see how Per Scholas New York will grow with Abe at the helm and we look forward to hiring a managing director to lead our Newark team."
In Kelly's six years at Per Scholas, she oversaw a team enrolling nearly 3,000 individuals across Per Scholas's New York area training program and built new support services for students while fostering strong community and corporate partnerships, such as serving as Co-Chair of NYC's Employment and Training Coalition.
As Managing Director overseeing Per Scholas's campuses in Brooklyn and the Bronx, Abe will focus on driving additional site expansion efforts, meeting ambitious programmatic and fundraising goals within the New York region, while building existing and new corporate partnerships to support Per Scholas graduates.
"I am incredibly excited to lead the Per Scholas New York team as we continue to deliver fantastic outcomes for students and employers alike," said Abe Mendez. "Over the next few years, we are well-positioned to expand our training programs across New York, particularly with the upcoming launch of the Civic Hall @ Union Square Digital Learning Center, as well as our employer partnerships, which will enable us to strengthen our curriculum offerings and further cultivate a strong talent pipeline into their organizations. I'd like to thank Kelly for her leadership and for setting Per Scholas up for even greater success in New York."
Prior to joining Per Scholas, Abe served as an Assistant Vice President at Barclays in New York and London where he helped manage the bank's citizenship partnerships and efforts to engage colleagues in skills-based volunteering programs and campaigns. During his time at Barclays, Abe was a driving force in the company's partnership with Per Scholas to support the launch of Per Scholas Brooklyn and was a partner in its development of a new cybersecurity training track. He also worked at JPMorgan Chase & Co. in a variety of operations and program management roles.
Due to immense initial programmatic demand, the Newark campus will now operate independent of the New York region umbrella, with Bridgette Gray serving as Interim Managing Director of Newark until the company completes its hiring search for a permanent Managing Director for the Newark campus.
Sign up for our Monthly Impact Report
More News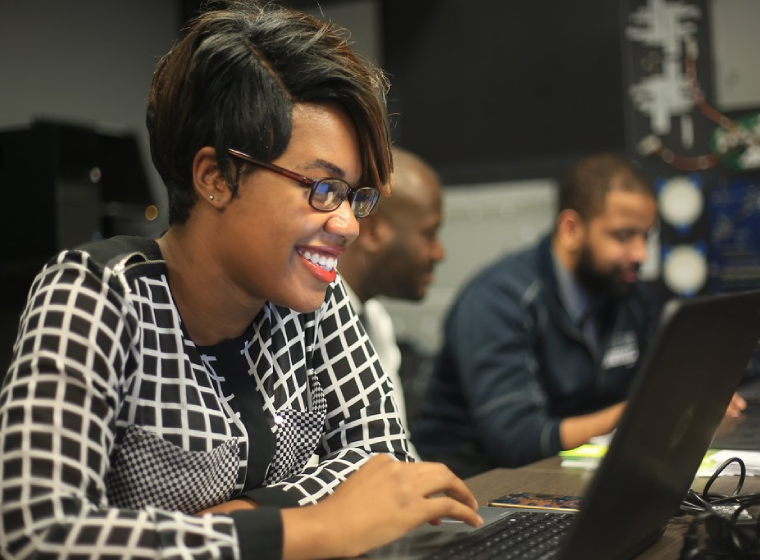 Donate Now
Your support makes a powerful difference in our ability to build a technology talent training solution that creates greater access and equity.