Per Scholas Names New Atlanta Advisory Board Members
For Immediate Release: April 9, 2018
Contact: Jacob McIntosh, Director, Strategic Communications
[email protected] | (978) 578-6821
Atlanta, GA — Per Scholas is pleased to announce the recent addition of new members to its Atlanta, GA Advisory Board. Per Scholas is a national workforce nonprofit that provides rigorous and tuition-free technology training and professional development in careers such as IT in Atlanta, GA; Cincinnati and Columbus, OH; Dallas, TX; the National Capital Region; and New York. Per Scholas' Advisory Boards provide local leadership and guidance for carrying out the organization's mission of opening doors to technology careers for individuals from often overlooked communities.
Tommy Crouch is a Delivery Manager for TEKsystems. Tommy grew up in Athens, GA and attended the University of Georgia. After graduating UGA in December, 2006, he joined TEKsystems in January of 2007 and has spent his career working with fortune 500 companies in the Atlanta area to identify, attract, hire, and retain high demand IT talent. Tommy worked as a recruiter for 5 years and as an Account Manager for 2.5 years before taking the role of Delivery Manager. In this role, he works with the 24 account managers and 25 recruiters to connect IT professionals with opportunity that helps them to advance their careers and develop their skill sets while helping customers to solve business problems with technology solutions. Tommy lives in Alpharetta with his wife, Gina, and his Daughter, Charlie Kate. He has volunteered for 9 years with the Atlanta Chapter of Habitat for Humanity.
Nancy Cox is the CTO of Greenlight Financial Technology, an Atlanta based startup that has launched the "smart debit card for kids". Prior to Greenlight, Nancy has held CIO and CTO roles for last 10+ years with Worldpay and Fiserv. Nancy launched the FinTech program at the ATDC on behalf of Worldpay to drive innovation and support early stage FinTech ventures. Nancy is Board member of Women in Technology, championing the needs of women tech entrepreneurs. Industry range of experience is: Finance (Payments, Banking Solutions), Healthcare (Insurance, State Healthcare), Aerospace (NASA), and Defense (Air Force). Specializes in performance turn-around and transformation for driving fundamental change within the technology function.
Tarsha McCormick is the Head of Diversity and Inclusion for ThoughtWorks North America. Joining the company during its startup phase in 1999, Tarsha was instrumental in helping to build, grow, and lead various aspects of their People organization including recruiting, benefits, HR operations, and talent management. Since moving into the Head of Diversity & Inclusion, Tarsha has driven the strategic thinking and work related to making ThoughtWorks more diverse and inclusive as well as advocating for change in the I.T. industry. Under her leadership, ThoughtWorks has been recognized as the Top Companies for Women Technologist for 2016 and 2017. Tarsha regularly speaks at conferences and with journalists on matters related to diversity and inclusion. She believes in "paying it forward," and is particularly passionate about supporting women of color and other underrepresented communities. After earning a B.A. in Political Science from Illinois State University, Tarsha worked in the social services industry for four years before transitioning into Corporate America and a career in human resources. This career change married her love of people, law, and education. In addition to her 20 plus years of human resources experience, she holds an MBA with a focus on Human Resources Management. Born and raised in Chicago, she has called Atlanta home since 2010.
Errika Moore is the Executive Director for TAG-Ed (Technology Association of Georgia Education Collaborative). Previously she was the Vice President of Member Services and External Affairs for IT Senior Management Forum (ITSMF) the only national organization dedicated to increasing the representation of black professionals at senior levels in technology. And prior to that she was an Account Executive for IBM, a BMC Software Marketing Director and an HR Strategist for Southwire working with business unit presidents to acquire strategic engineering talent, create sustainable professional development and enhance new hire retention. For the past 25 years Errika has dedicated her time and resources as a strategist, community champion and a change agent. Currently she serves as the co-lead for the state of Georgia for the National Million Women Mentors initiative, on the American Diabetes Association Regional Leadership Board, the Whitty Technology Solutions Advisory Board, the Leading Women @ Tech (Georgia Tech) Professional Development Advisory Board, the Ferst Foundation for Childhood Literacy Board of Directors and the national board for Furthering the Lives of Youth.
Paul Falor is North Highland's Chief Information Officer and Head of Technology Strategic Alliances. Paul Falor is driven by a passion to enable efficiency and innovation through technology. Paul has spent more than two decades leading information technology and information security initiatives for companies in the financial services and consulting industries. With deep experience in IT strategy and governance, security strategy, incident response, and breach containment, he is an expert at translating technology risk into business terms at all levels across an organization. In addition to leading all aspects of North Highland's technology environment, Paul identifies and deploys the latest in transformative technology to enable the success of North Highland consultants and clients. He holds a bachelor's degree in finance and a master's degree in decision and information systems from the University of Florida.
Trusha Pandya is a graduate of Emory University with 15+ years of experience with top consulting firms, leading software providers in supply chain management and retail operations. Trusha is a solution-focused sales and operations expert combining exceptional relationship building skills with a diversified background in all aspects of sales, logistics, product management and operations in domestic and international markets. She intuitively sees the threads of opportunity that wind through an organization, brings them together into a coherent whole, helps others extend their thinking, and drives material business advantage. Trusha currently serves at NCR, where she leads client relationships. Trusha is also a NCR Global Ambassador representing NCR's commitment to invest in community. Trusha' s passion is empowering those around her with education and understanding all is achievable.
"I am excited to announce these member additions to our Atlanta Advisory Board," says Jasmine Miller, Managing Director of Per Scholas Atlanta. "Our board brings a great deal of experience and network to Per Scholas. They are paramount to securing donations, recruitment and employers in the Atlanta region and will continue to be a valuable resource to Per Scholas."
For more on Per Scholas Atlanta, visit: http://www.perscholas.org/
About Per Scholas
Per Scholas is a national nonprofit that drives positive and proven social change in communities across the country. Through rigorous and tuition-free technology training and professional development, we prepare motivated and curious adults who are unemployed or underemployed for successful careers as IT professionals, and we create onramps to businesses in need of their talents. Today we provide our solutions in six cities across the country: Atlanta, GA; Greater Cincinnati, OH; Columbus, OH; Dallas, TX; the National Capital Region; and New York. To date, Per Scholas has trained 7,100 individuals, helping them build lasting, life changing skills and careers in technology.
Sign up for our Monthly Impact Report
More News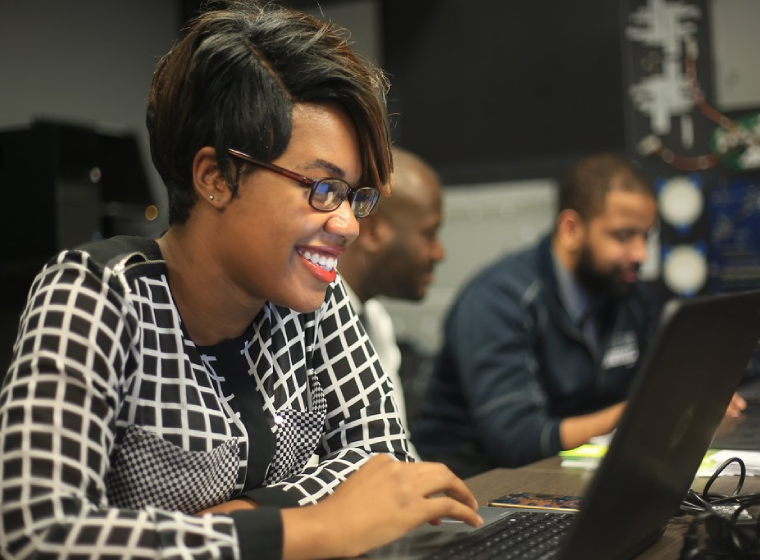 Donate Now
Your support makes a powerful difference in our ability to build a technology talent training solution that creates greater access and equity.