Per Scholas New York and the NYC Tech Talent Pipeline Partner to Provide Part-Time Courses
The day has come.
After 20 years of being asked, "Do you offer night or weekend classes?" we are thrilled to announce that the answer to that question is now "Yes!"
Per Scholas New York and the NYC Tech Talent Pipeline have partnered together to provide part-time job training courses tailored to meet employer demand in the technology sector: Series A: IT and Series A: QA.
Created in response to employer need and designed to provide industry-designed pathways for New Yorkers with no previous technical experience, the NYC Tech Talent Pipeline's Series A programs will prepare participants for jobs in a number of training tracks, including IT Engineers and Quality Assurance Testers.
The courses will be held in Per Scholas' South Bronx location during evenings and weekends over the course of 20 weeks, Monday – Thursday from 6:00PM to 9:00PM and Saturdays from 9:30AM to 5:30PM. Applications are currently being accepted.
ABOUT THE NYC TECH TALENT PIPELINE
The technology industry is among the fastest growing and highest paying sectors in New York City today representing nearly 300,000 jobs and $30 billion in wages annually.
Employment across the New York City tech ecosystem grew by 57% between 2007 and 2014 – nearly 6 times faster than citywide employment overall.
While business struggle to fill open technology positions, technology jobs remain out of reach for many New Yorkers who lack access to the technology training and education necessary to become active participants in the 21st century economy.
To address this challenge, New York City Mayor Bill de Blasio launched the NYC Tech Talent Pipeline in May 2014, a $10 million industry partnership designed to deliver quality jobs for New Yorkers and quality talent for New York's businesses.
The NYC Tech Talent Pipeline is an industry partnership designed to support the growth of the City's tech ecosystem and prepare New Yorkers for 21st century jobs.
Per Scholas is proud to bring its two decades of expertise preparing New Yorkers from every community to contribute to the city's booming tech ecosystem. Opening up flexible training schedule options will only further our reach and allow us to train nearly 500 students across every borough this year. Thank you to NYC Tech Talent Pipeline and NYC Small Business Services. Learn more at perscholas.org/apply.
Sign up for our Monthly Impact Report
More News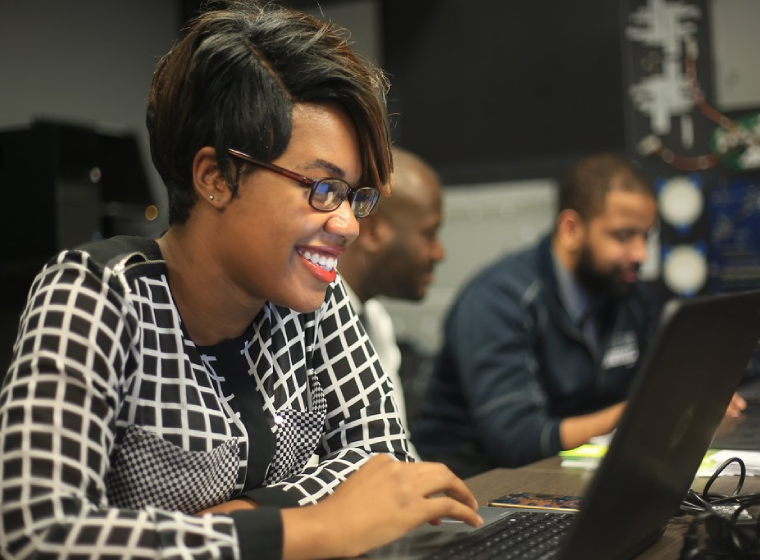 Donate Now
Your support makes a powerful difference in our ability to build a technology talent training solution that creates greater access and equity.