Per Scholas Partners with Tekmark
Per Scholas, the largest adult IT workforce development nonprofit in New York City, last week announced a business partnership with Tekmark, a privately-held IT consulting and telecom solutions firm headquartered in Edison, New Jersey, to help place unemployed and under-employed adults into IT jobs with a promising career track.
The partnership will match Per Scholas graduates with employers who are looking for short-term project staff for network moves, deployments, and roll-outs, or who want to temporarily fill a position before making a decision to hire. Full-time staffing services will also be available.
The business move will deepen the benches of both partners by giving Tekmark access to Per Scholas graduates for entry-level positions and projects and Per Scholas access to more seasoned IT professionals for higher level work at long-time employer partners. Graduates of Per Scholas complete an intensive 15-week hands-on training in IT support acquiring the CompTIA A+ and  Microsoft Certified Technical Specialist (MCTS) certifications upon completion. Local industry employers have hired graduates from Per Scholas for more than 10 years.
"Per Scholas and its graduates have a strong reputation in the local IT industry," said Tekmark's CEO, Guy Del Grande. "This partnership makes sense not only for our business but as a public service to our community."
"We've invested a great deal into training our students for careers in IT and have proven that our model works," said Per Scholas Executive Vice President, Barbara Chang. "We are thrilled at the opportunity to work with Tekmark and I look forward to seeing what we can do together to place more people into jobs in the fast-paced and growing IT industry."
About Tekmark Global Solutions, LLC
Tekmark Global Solutions, LLC provides information technology, telecom services, and business solutions to a broad range of Fortune 100 and Fortune 500 companies worldwide. Tekmark's client list is comprised of top companies in the telecommunications, financial services, technology, insurance, health care, pharmaceutical, and logistics industries, as well as state and city government agencies. Tekmark's expertise lies in developing and integrating information systems, operating and improving technology and business processes, and helping clients evolve to the next generation of technologies. As one of the largest privately held technology and telecom solutions providers, Tekmark delivers innovative, cost-effective, results-driven solutions to help clients excel in their market place.  For additional information visit  
www.tekmarkinc.com
.
Per Scholas is a national nonprofit organization that breaks the cycle of poverty by providing technology education, access, training and job placement services for people in low-income communities.  Founded in 1995 as a neighborhood-based effort to increase access to personal computers, Per Scholas was an early pioneer in bridging the digital divide for families and children in the South Bronx — the nation's poorest Congressional District.
Sign up for our Monthly Impact Report
More News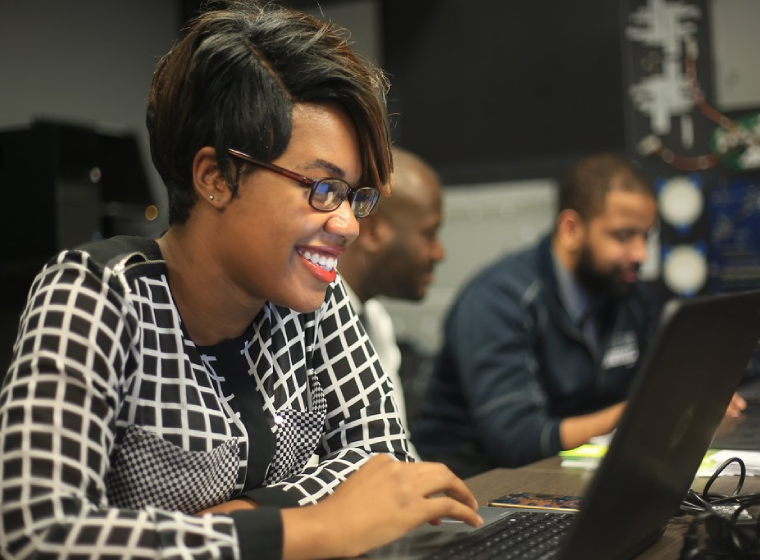 Donate Now
Your support makes a powerful difference in our ability to build a technology talent training solution that creates greater access and equity.