Per Scholas Philadelphia Teaching Fellow David Byard Participates in Panel Discussion for Federal Reserve Banks of Atlanta and Philadelphia
On August 10, the Federal Reserve Banks of Atlanta and Philadelphia hosted a Connecting Communities webinar, where Per Scholas Philadelphia alumni and Teaching Fellow David Byard participated in a panel discussion. Panelists
shared insights from the Worker Voices 2023 report, how many workers are reshaping the workforce, recent expectations of job quality, and how they use skill development and self-investment to change their economic opportunities.
Federal Reserve Presidents Raphael Bostic from the Atlanta Fed and Patrick T. Harker from the Philadelphia Fed shared their perspectives, and David Byard was joined by speakers Rebecca Hanson, Executive Director at SEIU-UHW Joint Employer Education Fund; Sarah Miller, Principal Advisor at Federal Reserve Bank of Atlanta; Ashley Putnam, Director, Economic Growth & Mobility Project at Federal Reserve Bank of Philadelphia, and moderator Whitney Felder, Marketing Communications Specialist at Fed Communities.
Watch the full Shifting Perspectives and Expectations on Employment webinar here!
In addition to the webinar and considering the takeaways from the discussions, Per Scholas Senior Managing Director Nikki Pumphrey provided her perspective on how Worker Voices are Essential. "During the pandemic, and perhaps
even more so recently, we have seen greater adoption of skills-based hiring," Pumphrey states. "The World Economic Forum predicted that 45% of companies had focused efforts on hiring based on competencies by 2022. This trend is likely to continue as new labor market dynamics emerge and talent shortages continue. Employers are making more informed choices about how they attract talent, but also about how to develop effective skill-building strategies for incumbent workers."
Sign up for our Monthly Impact Report
More News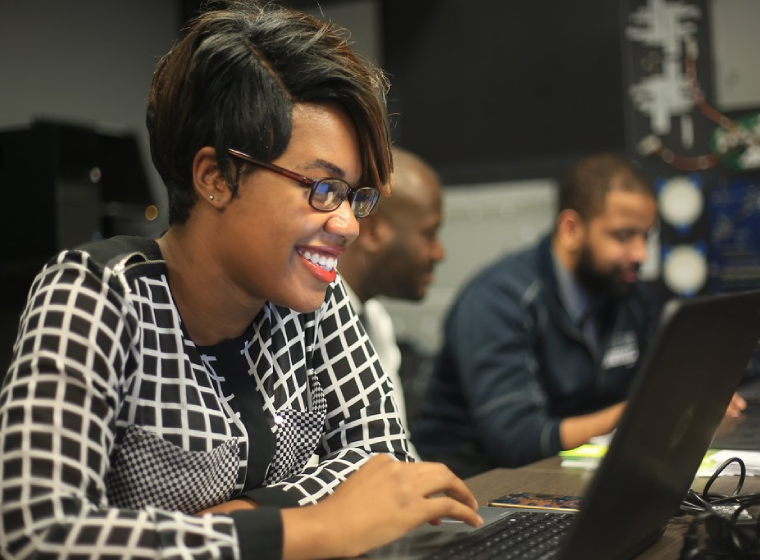 Donate Now
Your support makes a powerful difference in our ability to build a technology talent training solution that creates greater access and equity.