Per Scholas Profile: NCR Alumnus Ken Curry on Starting a New Career
In today's shifting job market, having relevant technical skills is only half the battle of securing employment. Recently, 57 percent of 2,000 business leaders surveyed by LinkedIn identified soft skills as most important to them. With this in mind, Per Scholas has continuously put an emphasis on professional development.
Career coaches of Per Scholas work with students one-on-one, preparing them to become competitive job candidates by graduation. National Capital Region alumnus Ken Curry speaks fondly of his experience with Peyton Brooks, Director of Business Solutions. "Peyton focuses on the person. He knows how to tailor each resume to make students stand out with their unique skills."
Before attending Per Scholas, Ken never had to job search. He worked in IT for a government contractor, but grew bored with his mundane routine. He then transitioned to the restaurant business. As much as Ken loved the fast-paced environment, working 12 to 14 hour shifts, 6 days a week, left him no downtime to spend with his wife and children.
In search of a more sustainable career, Ken enrolled in Per Scholas' IT Security course. "It's life changing for people who put time into it," he says of his training. Even with prior experience, Ken had more to learn. The IT Security course at Per Scholas was the perfect opportunity for Ken to upskill and earn two certifications. After being out of the IT industry for 12 years, Ken realized that the hiring process had evolved. "With online job boards, it's tough to get in front of people for an interview." But Peyton helped Ken keep his resume simple and develop an authentic elevator pitch to attract employers.
During his job hunt, Ken was anxious to get hired. Peyton told him to be patient and broaden his scope. "Do everything they tell you to do," Ken advises current and future Per Scholas students. After graduating in December 2017, Ken started his role as On-Site Customer Engineer for mindSHIFT, a Ricoh company, in March 2018.
With his flexible new IT job, Ken now has more time to spend with his family. "This turned out to be a great career changer. My position is well tailored to my skill set." One of the most valuable things he learned from the career coaching services at Per Scholas was realizing his spot in the marketplace or "finding his niche".
"Two years ago I was a full-time bartender," Ken recalls. "Now I'm an ambassador for a great company." Alumnus Ken Curry is just one example of how Per Scholas' career coaching services are working in communities across the country.
Sign up for our Monthly Impact Report
More News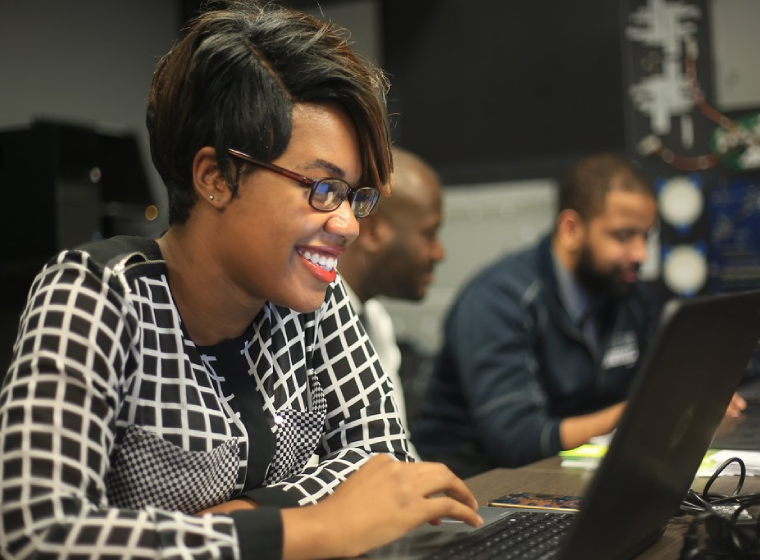 Donate Now
Your support makes a powerful difference in our ability to build a technology talent training solution that creates greater access and equity.