Per Scholas Receives $6 Million "Funding Growth Through Innovation" Grant from Ascendium Education Group
Per Scholas is thrilled to announce that we are the recipient of a $6 million "Funding Growth Through Innovation" grant from Ascendium Education Group. The grant was awarded to support three key areas of innovation: Equity Partnerships, our Center for Instructional Excellence, and Recruiting and Admissions. The funding will aid Per Scholas in increased learner capacity to achieve our goal of diversifying the tech industry with our skilled graduates.
"I am grateful for such substantial and innovative funding from Ascendium. With the Funding Growth Through Innovation grant, Per Scholas will continue to grow and train thousands of learners in the next few years," said Per Scholas President and CEO Plinio Ayala. "We have an innovative approach to expanding our training across the country, and that starts with our Instructional staff and holistic training. Thanks to Ascendium, I am confident in the future of our tech skills training and creating workforce equity in tech."
With the support of the Ascendium Education Group, Per Scholas will launch satellite and in-person collaborations with local community partners, increasing reach and dramatically reducing costs. 
Per Scholas will also launch the Center for Instructional Excellence to recruit, train and upskill Per Scholas faculty. The impact of our Center for Instructional Excellence is already being realized, following the launch of our Instructor Academy, which is training the next generation of diverse Per Scholas faculty from among our own graduates and upskilling existing instructional talent. The Academy curriculum includes a 10-week practicum for teaching fellows to upskill their tech knowledge, observe current classes, and be mentored by seasoned instructors. Currently, 25 percent of the fellows from the inaugural training are offering support in current courses already teaching, well ahead of schedule. One fellow will even serve as lead instructor for a week. All of the teaching fellows will be assigned lead instructor roles after they complete the training and as teaching roles open.   
Ascendium Education Group is a 501(c)(3) nonprofit organization committed to helping people reach the education and career goals that matter to them. Ascendium invests in initiatives designed to increase the number of students from low-income backgrounds who complete postsecondary degrees, certificates and workforce training programs, with an emphasis on first-generation students, incarcerated adults, rural community members, students of color and veterans. Ascendium's work identifies, validates and expands best practices to promote large-scale change at the institutional, system and state levels, with the intention of elevating opportunity for all. For more information, visit https://www.ascendiumphilanthropy.org.
Sign up for our Monthly Impact Report
More News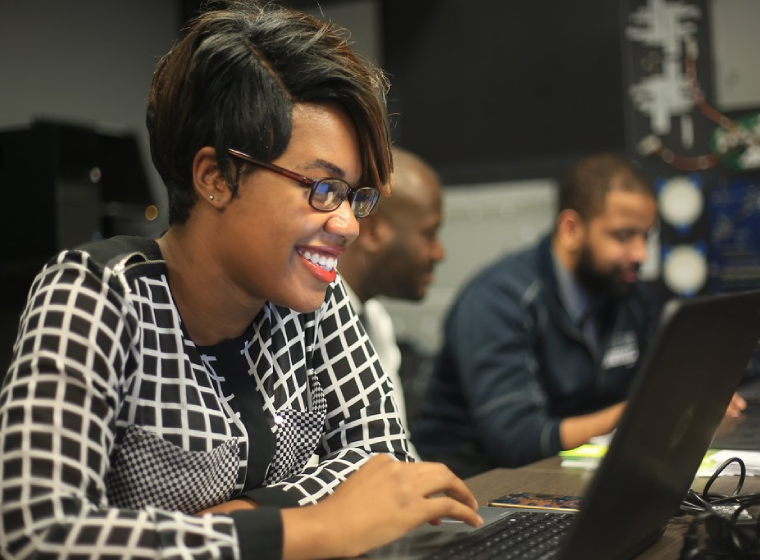 Donate Now
Your support makes a powerful difference in our ability to build a technology talent training solution that creates greater access and equity.