Per Scholas Research Finds Stipends Drive Better Outcomes in Skills Training
Per Scholas Research Finds Stipends Drive Better Outcomes in Skills Training
Industry leader event explores opportunities to leverage flexible funding to further democratize access to tech training and employment
New York, N.Y. (December 6, 2022) – Today, Per Scholas and SkillUp Coalition brought together nonprofit and business industry leaders to share new research about the value flexible stipends play in participant success when it comes to training programs and their newly-launched careers.
This new report from Per Scholas shows that stipends can help drive better graduation, certification, and employment rates from tech skills training programs. Although sector-specific accelerated training programs, like those offered by Per Scholas, are a proven economic mobility solution for millions of Americans who struggle in low-wage jobs, even free training can be out of reach for breadwinners who can't afford to stop working for three to four months of training.
"At Per Scholas, we believe that a thriving workforce starts with equitable access to education," said Caitlyn Brazill, Chief Development Officer, Per Scholas. "Our latest research is helping us uncover new barriers to equity – such as a lack of financial support to replace lost wages during training – so we can better design and fund programs that help close equity gaps. Simply put, stipends work, and we're calling on policymakers and investors to support flexible funding for proven programs that work."
In 2021, Per Scholas partnered with SkillUp, a national collaboration of nonprofits, training providers, and employers, to test the impact of providing stipends for lower-income learners in the U.S. to help defray lost wages associated with time-off for training. The research shows that providing $1,000 stipends to cover living expenses while enrolled in full-time career training conferred better outcomes with an 18% increase in the likelihood to complete its skills course, an 11% higher likelihood of earning certification and 10% increase in job attainment among those in the study. Read the full Stipends & Skills Training: A Winning Combination Policy Brief here.
Today, more than 400 members of workforce development, philanthropic and economic mobility organizations, as well as nonprofits and government agencies attended Per Scholas' Stipends and Skills Training: A Winning Combination webinar to discuss the research and the opportunities it presents to help struggling Americans gain access to training. Panelists included representatives from SkillUp and Per Scholas, as well as Google, Oracle, and the Charles Koch Foundation.
"SkillUp – as a learning lab to test the best and brightest ideas to upskill Americans into good jobs – partnered with the Charles Koch Foundation and Per Scholas, among others, to test whether $1,000 cash grants to cover training costs and/or life supports improved graduation and employment outcomes. We're pleased to share, in a first-of-its-kind study, that small cash grants do have statistically significant impact on graduation and employment outcomes for training students. These are significant impacts for job seekers who have historically been shut out of the labor marketplace," said Steve Lee, Executive Director, SkillUp.
"We all know that sometimes life gets in the way, and childcare, rent, and transportation costs can make it hard to stay the course with education and training," says Tracy Palandjian, CEO and Co-Founder of Social Finance, a nonprofit that creates investments designed to minimize risk for learners. "As a manager of the SkillUp Together Fund, these findings are consistent with our experience prioritizing students' needs. We are encouraged by the significance of this research for policymakers, funders, training providers, and other players in the ecosystem."
Per Scholas is a growing national organization that offers proven technology career training for a general adult audience in low-to-moderate income communities. Though Per Scholas offers tuition-free technology career training that includes supplies, certification exam fees, access to support services, and connections to employment, many individuals who might benefit from the training do not enroll, because they cannot find ways to make ends meet during the full-time course, which is where stipends can play an important role.
 # # #
About the SkillUp Coalition
Founded in July 2020, SkillUp Coalition is a 501(c)(3) nonprofit that connects workers with the right tools, resources, and support to make confident career shifts, find quality living-wage jobs, and position themselves for promising career growth. The SkillUp ecosystem provides career exploration, training & employer connections, career coaching, and resources to support workers at any stage of their career journey. Since its founding, SkillUp has connected 1.2 million workers to career and training support throughout the country.
The coalition brings together over 90 leading organizations including training and education providers, technology developers, policymakers, employers, and philanthropies. In addition to its national reach, SkillUp operates local partnerships in the Bay Area, Los Angeles, Florida, Louisiana, Northern Nevada, Philadelphia, New York City, Ohio, Eastern Kentucky, and Dallas.
SkillUp proudly advocates for an affordable, equitable, upskilling ecosystem that ensures every worker has high opportunity employment. For more information, please visit www.skillup.org or follow on Instagram, Facebook, or LinkedIn.
About Per Scholas
Per Scholas is a national organization that has been advancing economic mobility for more than 25 years. Through rigorous training, professional development, and robust employer connections, we prepare individuals traditionally underrepresented in technology for high-growth careers in the industry. We partner with leading employers to build more diverse talent pools, directly connecting our graduates to new career opportunities with leading employers, from Fortune 500 companies to innovative startups.
With campuses in 19 cities, Per Scholas has trained more than 17,000 individuals in tech skills, building bridges to careers in technology. Per Scholas has campuses in Atlanta, GA; Baltimore, MD; Greater Boston, MA; Chicago, IL; Greater Cincinnati, OH; Columbus, OH; Dallas, TX; Denver, CO; Detroit, MI; the National Capital Region; Newark, NJ; New York, NY; North Carolina; Orlando, FL; Philadelphia, PA; Pittsburgh, PA; Phoenix, AZ; Seattle, WA; and St. Louis, MO. For more information, visit: https://perscholas.org/.
Sign up for our Monthly Impact Report
More News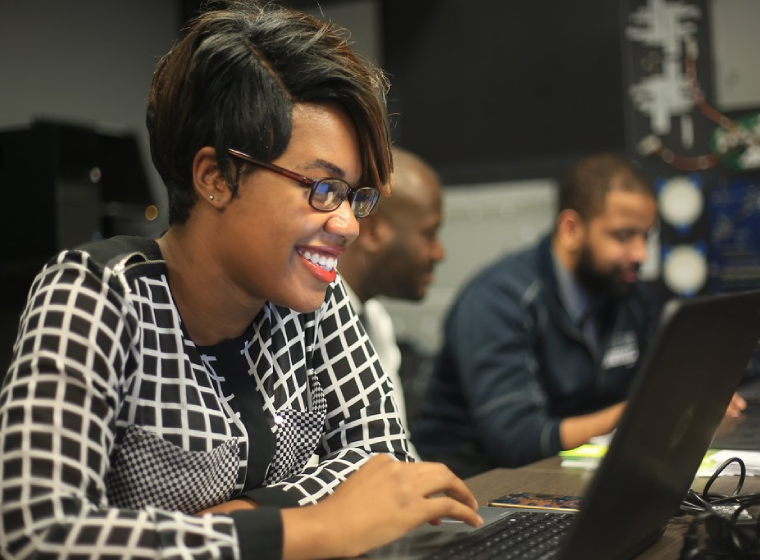 Donate Now
Your support makes a powerful difference in our ability to build a technology talent training solution that creates greater access and equity.