Per Scholas Recipient of Youth Opportunity Fund to Connect Young Adults in New York City to Career Opportunities
Per Scholas Selected as Grant Recipient of Youth Opportunity Fund to Connect Low-Income Young Adults in New York City to Career Opportunities in Partnership with New York City Housing Authority and The Bronx Youth Center
The new $3 million Fund, led by the Citi Foundation and America's Promise Alliance, supports innovative city programs that prepare low-income youth for future success
NEW YORK, AUGUST 25, 2015 – The Citi Foundation and America's Promise Alliance today announced Per Scholas as a recipient of the Youth Opportunity Fund, a $3 million initiative to support city-level, innovative and scalable programs connecting youth to opportunities that increase their employability and prepare them for lifelong success.
The Youth Opportunity Fund is part of the Citi Foundation's Pathways to Progress initiative, designed to support direct-service programs that empower urban youth, ages 16 to 24. A total of 12 grants will be awarded to nonprofit organizations in 10 of the largest U.S. cities: Boston, Chicago, Dallas, Los Angeles, Miami, New York City, Newark, St. Louis, San Francisco and Washington, D.C. Per Scholas and the United Way of New York City are the only recipients of this award in New York City.
"To get ahead, young people need two things: opportunity and access," said New York City Mayor Bill de Blasio. "Together, we can leverage resources and develop talent that could have a major impact on our business communities and lead to a more stable future for youth across each city. We are grateful to the Citi Foundation for its support of our Expanding NYC Service Years initiative. Their commitment is helping New York City address critical city needs through the expansion of neighborhood-based service year programs which recruit and develop a local workforce pipeline."
Per Scholas will receive a one-year grant totaling $250,000 to expand The Career Access Network Program, a post-secondary education and career pathway option for low-income young adults to access careers in technology. Building on strong partnerships with the New York City Housing Authority (NYCHA) and The Bronx Youth Center (BYC) operated by The Door, the initiative will serve 250 young New Yorkers, helping them to launch family-sustaining careers primarily in the technology sector.
Through the program, NYCHA will refer disconnected youth to BYC. BYC will provide individualized assessment services and direct youth participants in one of three possible paths, based on the interest, aptitude, and work-readiness: 1) Per Scholas' IT Support training program; 2) a prep course for IT Support that helps individuals gain the requisite math and English skills; and 3) alternative BYC programs to help participants finish school, attend college, and/or start a career.
Historically, Per Scholas has trained more than 5,000 individuals through its free IT job training programs from which 85% of participants graduate and 80% of graduates become employed. The average starting wages in these jobs are 400% more than pre-training incomes—and no debt to the student.
Nyaisha Lee, 21 and a graduate of Per Scholas, learned about the Per Scholas training through a NYCHA newsletter. "I know a lot of people that rushed into college because that's what their parents wanted them to do. A lot of them dropped out or got pregnant. I already knew I wanted to be in the IT industry but I didn't know how to get in without going to college." Following training she landed a job at a Fortunate 500 company, Xerox, and her earnings allow her to help her family as well as advance herself.
"We are committed to help tackle the pervasive issue of youth unemployment," said Plinio Ayala, President and CEO of Per Scholas. "With the support of the Citi Foundation, through the Youth Opportunity Fund grant, we are enhancing our efforts to help more local young people reach their full academic and career potential."
The Fund supports programs that address youth unemployment through partnerships with municipal governments and collaborations across industries that are core to the economies of the Pathways to Progress cities, including IT, tech, healthcare, the service industry and environmental sustainability. Grantees will collaborate and share best practices on the most effective ways to expand and connect youth to economic opportunity in their communities.
"The future competitiveness of America's cities hinges on the positive economic outcomes of our young people," said Brandee McHale, President of the Citi Foundation. "We launched the Youth Opportunity Fund to support the innovative work of community partners who are helping low-income youth create the on-ramps that will lead towards career success."
"We are dealing with the mixed reality of our nation's high school graduation numbers increasing at unprecedented rates, while an estimated 5.6 million young people are not in school or employed," said John Gomperts, president & CEO of America's Promise. "The dozen Youth Opportunity Fund grantees are vital to connecting thousands of young people to opportunities that boost their ability to compete in today's economy."
In its first year, nearly 25,000 young people have been impacted by the Citi Foundation's Pathways to Progress initiative, a three-year, $50 million commitment to give 100,000 low-income youth in the U.S. the opportunity to develop the workplace skills and leadership experience necessary to compete in a 21st century economy. The initiative includes national organizations such as the Network for Teaching Entrepreneurship, Points of Light, AmeriCorps, Management Leadership for Tomorrow, iMentor and the Cities for Financial Empowerment.
The New York City Housing Authority's mission is to increase opportunities for low- and moderate-income New Yorkers by providing safe, affordable housing and facilitating access to social and community services. More than 400,000 New Yorkers reside in NYCHA's 328 public housing developments across the City's five boroughs. Another 235,000 receive subsidized rental assistance in private homes through the NYCHA-administered Section 8 Leased Housing Program.
Operated by The Door, The Bronx Youth Center (BYC) provides comprehensive programming to out-of-school, unemployed young adults and helps young people to meet their personal, educational, and professional goals. Operating since July 2002, the BYC provides career preparation activities such as career exploration, internships, advisement, and job search assistance.
To learn more about the Youth Opportunity Fund and see a full list of grantees visit: www.americaspromise.org/youthopportunityfund.
MEDIA CONTACT
Jessicah White, [email protected] // 718-772-0623
Sign up for our Monthly Impact Report
More News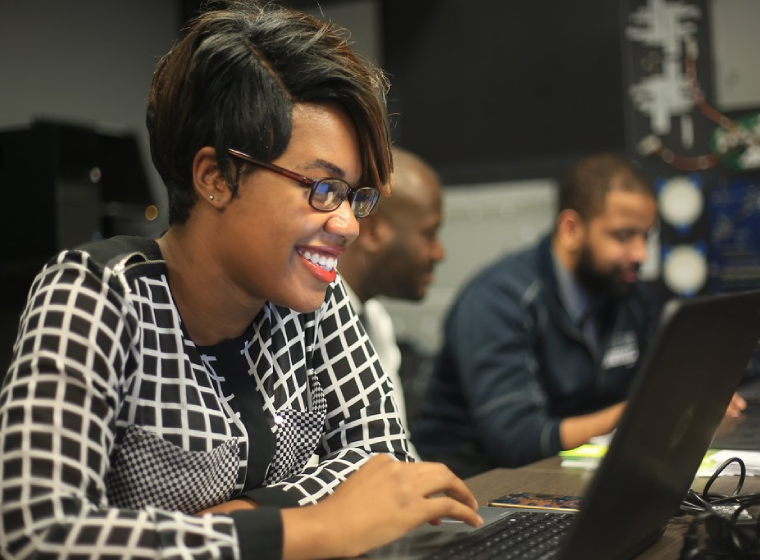 Donate Now
Your support makes a powerful difference in our ability to build a technology talent training solution that creates greater access and equity.