Platform by Per Scholas Launches First Software Support Course in Dallas partnered with Cognizant
On Monday, March 5 Platform by Per Scholas launched its first Software Support course at the new Dallas, Texas location with twenty-one students. Software Support (also known as "Application Support Management") is an employer-driven, skills building course that prepares students to troubleshoot and prioritize application coding problems. The course curriculum has been customized by Per Scholas' Champion Partner, Cognizant, and focuses on developing student skills to pursue a zero-maintenance approach. In addition, students will have access to Platform by Per Scholas' Career Advancement team who will prepare them for career opportunities with employer partners.
On June 16, 2017 Per Scholas and Cognizant partnered to create a New York City-based job training program with curriculum customized to fill nuanced job positions that Cognizant has available. In November of 2017, the partnership expanded to Dallas with plans to train 1,050 individuals over the course of 36 months, with Cognizant hiring as many as 750 of the program's graduates. Courses will be hosted in two locations, at the new Cognizant delivery and training center in Irving, Texas and Platform by Per Scholas' new training location in downtown Dallas. If you are interested in applying, or learning more about the partnership, click here.
More about Software Support: The course improves students' coding knowledge on Java or C#, database maintenance/troubleshooting, Software Testing Lifecycle, ITIL principles and ITSM software to document and communicate Applications are on a rolling admissions basis and the next course is scheduled to start April 16, 2018. To learn more and apply, click here.
Sign up for our Monthly Impact Report
More News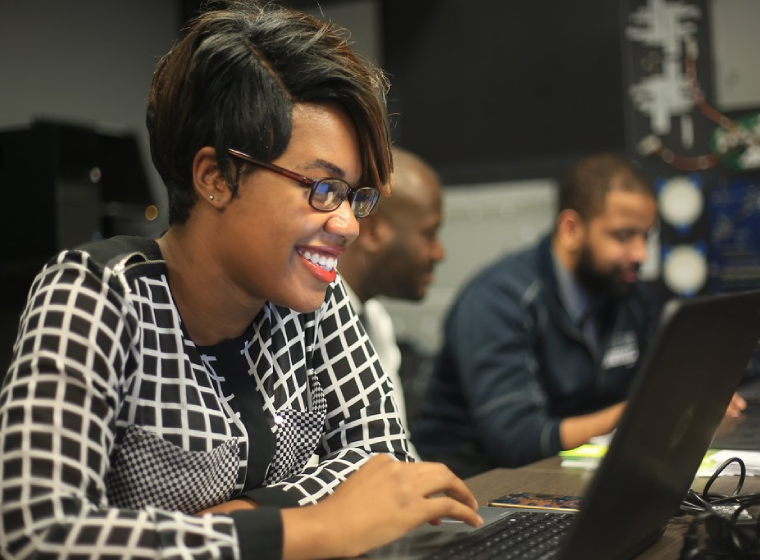 Donate Now
Your support makes a powerful difference in our ability to build a technology talent training solution that creates greater access and equity.