Plinio Ayala Underscores Power of Partnerships at JobsFirstNYC's "Adapting to Future of Work" Conference
On July 20, Per Scholas President and CEO Plinio Ayala joined visionary leaders for the JobsFirstNYC "Adapting to the Future of Work: Listen Up" conference, back in person for the first time since the onset of the pandemic. The annual convening featured workforce development professionals, employers, educators, policymakers, and philanthropists coming together to discuss how to create an adaptive and inclusive workforce. 
Plinio shared his experience on a panel entitled, Adapting to the Future of Nonprofits, alongside Phoebe Boyer, President & CEO, Children's Aid; Karen Ford, Executive Director, Mayor's Office of Nonprofit Services; Lisette Nieves, President, Fund For The City Of New York; Chymeka Olfonse, Managing Director, Robin Hood Foundation; and Jerome Walker, Associate Director of Partnerships, Year Up.
Throughout the panel, these nonprofit leaders explored the dynamic landscape of the nonprofit sector while lifting up emerging challenges and providing innovative solutions for the future. When asked about what the nonprofit sector needs to consider when cultivating partnerships as part of the future of work, Plinio discussed how partnerships are more valued now than ever before.
"Partnerships are no longer for the sake of partnership, but meaningful ones where everyone is winning and doing what they are good at," Plinio shared. "Better alignment with the corporate sector requires robust dialogue with employers, partnerships that consider child care and stipends/loans for participating in programming, creating equity for all."
Learn more about Adapting to the Future of Work and additional takeaways here!
Sign up for our Monthly Impact Report
More News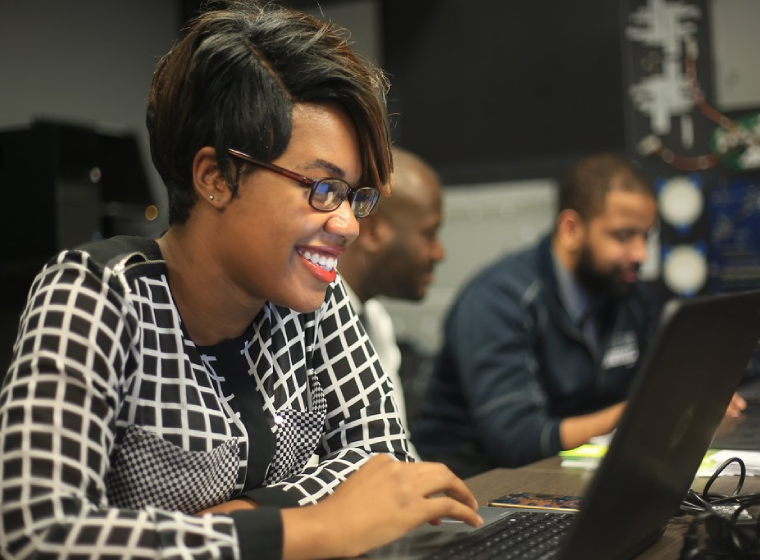 Donate Now
Your support makes a powerful difference in our ability to build a technology talent training solution that creates greater access and equity.