What is Working: Per Scholas Job Training
I often receive e-mails from students thanking Per Scholas for the training program and updating me on how they are doing. I received one today that was particularly inspiring. This student shared with me that he had just landed a job earning $55,000 with benefits. Nic mentioned how long a journey it has been for him since he was laid off back in 2008. He talked about how he worked in temp positions for short periods of time and finally became completely unemployed in 2009. He had no choice but to apply for welfare. He came to Per Scholas a few months ago for help, a second chance. He did well in the class, learned a great deal and now begins his job officially as a Network Administrator on August 20th. He is one of 45 people we have placed in the last two months. Lives we have transformed forever. I love my job!!!
Nic told me what worked for him to get back to work and I felt compelled to contribute his testimony to Arianna Huffington's invitation to share on "Opportunity: What is Working?" Straight from a student of Per Scholas, here is what is working:
"I find I owe much [of my new job] to my time at Per Scholas for getting me prepared, organized, and motivated to finally crack this Byzantine job-market. I especially highlight Mr. Rosenberg's once a week [Life Skills] contribution to the course work at Per Scholas; it was absolutely critical in helping me organize my professional identity and present myself as a worthy candidate to the working world. It was very effective training.
Also, the job development team was highly valuable. They worked one-on-one with me, helping push me to stand and deliver as an interviewee and potential employee. Their persistence helped me maintain my own persistence, without a doubt. Even when my money situation got severe and I was having difficulty staying connected via phone and internet, my inbox would inevitably be full [with job leads] when I did get switched back on. Even if the leads were past usefulness, the fact that they were there absolutely helped keep me motivated.
I would be remiss if I did not also express my debt to Mr. Mallia, who was the CompTIA instructor for Cycle 11. The training I was provided has helped me field questions on several job interviews – especially the tech-based support positions.
From the moment I walked in, I was challenged to reinvent myself as a professional, and guided toward once again making that a reality. I just wanted to take the time to say a big THANK YOU to Per Scholas."
Sign up for our Monthly Impact Report
More News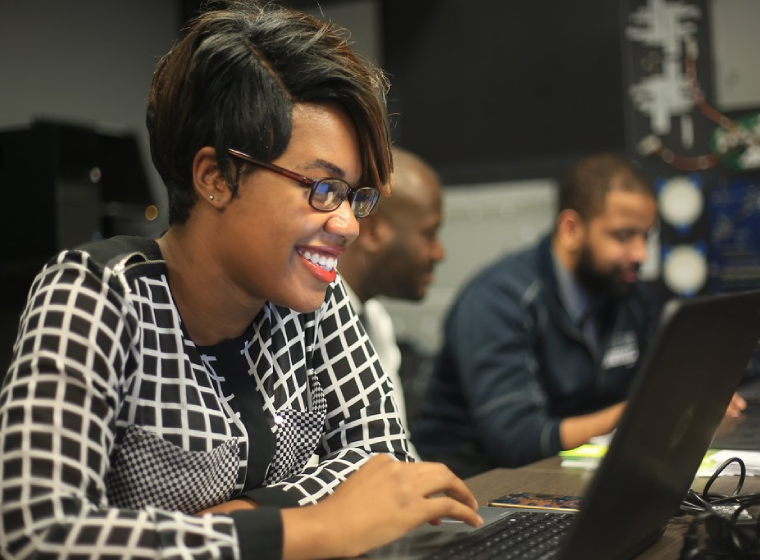 Donate Now
Your support makes a powerful difference in our ability to build a technology talent training solution that creates greater access and equity.