"Technology just fits who I am, it is where my heart has been and it's what I want."
Roy considers himself a lifelong learner with a passion for tech. He loved computers growing up and taught himself many of the skills necessary to start an independent tech-on-call business that he operated for several years. However, it was not until he received the training and certification opportunity from Per Scholas that he truly felt the beginnings of his career develop.
Growing up in northern Ohio, Roy moved to Columbus in 2000 to pursue careers that offered financial stability. He was stretched thin, working two part-time jobs in wine and tech sales. In an effort to follow his passion, Roy decided to quit his job as a wine salesman, but was laid off from the tech company just one month later. In a period of financial uncertainty, Roy moved back in with his parents and struggled to find a path forward. For a long period of time Roy felt uncertain and began second guessing some choices that had left him with a lack of self confidence and financial means. He struggled to find opportunity and access to the fulfilling career he desired.
One morning, he opened a Craigslist Ad advertising free IT training and opportunities to pursue an A+ certification. Reflecting back Roy remarks, "I was at a very low point, I quit one job, and I got fired from another. If I wanted things to get better, Per Scholas was my big shot. It was the most affordable option, the most comprehensive option and it was the best opportunity to get the experience and certification I needed to not let those circumstances happen again."
Roy worked hard to receive his A+ certification but he did not stop there. Motivated by an internal drive to succeed and a love for technology Roy committed to another eight weeks of studying for the Network+ exam. He aced the test, missing only one question, and accepted a job working as a Technician at a Help Desk. However, it quickly became clear that the company needed more than what a troubleshooting professional could offer and took the initiative to establish an entire IT department for the company. This included building out the budget for equipment and personnel to support the growing technology needs.
Roy was busy at work, but true to himself, he continued to strengthen his skills. During his first year of employment Roy studied and passed the Security+ exam adding a third certification to his growing list of certifications. When the company went under, Roy found himself in demand and immediately found a Network Administrator job for the nonprofit, Alvis180. Even better, Alvis180 is a mission driven organization assisting formerly incarcerated individuals reenter the workforce. In many ways, Roy has found two callings.
"Financially, I have never made this much money and I work for a non profit and it is work that I love." Reflecting on his transformation after Per Scholas, "It has had the most important impact on my life both materially and psychologically. I got fired right before I started at Per Scholas. Now, next week I am taking two weeks of vacation and they are going to bring a contractor in to fill my role. I am in demand. They have to have me there, or someone with my skill set. They can't get rid of me now."
Roy has since advanced his career further as an IT Risk Analyst for Per Scholas Signature Partne TekSystems.
To learn more about Roy, click here.
Sign up for our Monthly Impact Report
More News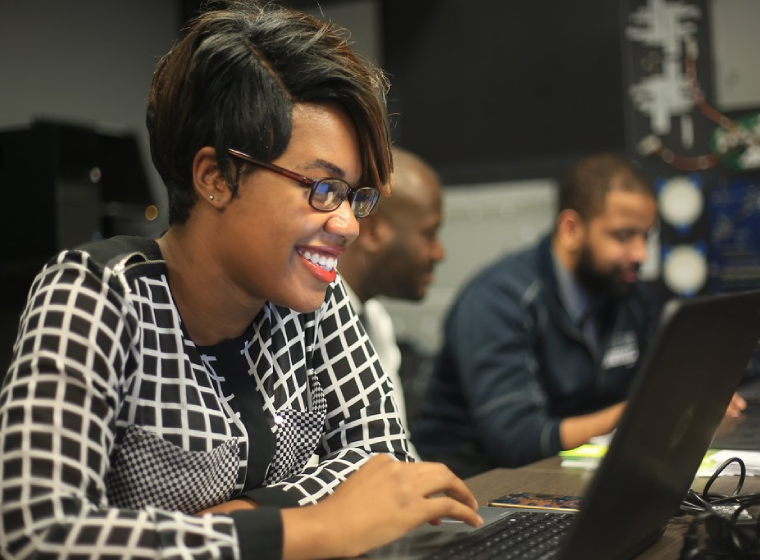 Donate Now
Your support makes a powerful difference in our ability to build a technology talent training solution that creates greater access and equity.