Software Testing & Career Advice by Keith Klain, Barclays
Keith Klain loves talking software testing. Just Google his name to see for yourself. Keith is Head of Barclays Global Test Center, where he oversees some 700 employees. Prompted by CIO of Barclays and Per Scholas Board member Joe Squeri, he sees software testing as the avenue for dozens if not hundreds of Per Scholas graduates to get their start in a technology career.
So, he came on site and talked software testing to two dozen soon-to-graduate students. Here are some key (no nonsense) takeaways:
Software testing is the biggest growth segment in IT. The jobs are expected to double over the next two years.
Companies have lots of legacy systems and are increasingly complex. This means job insurance for skilled testers.
Software testing has had a low barrier to entry, but to be skilled, you need a brain that thinks critically.
Learn to learn. People will ignore you if you are not relevant. You must self educate — always.
To be a good tester, be curious. Ask questions, ask "Why?" (a lot). Don't just execute steps and walk through the motions. Really try to find the problems and ask why something may not work.
"Culture eats strategy for lunch."
You will want to change the world in a new job (everyone thinks this) but you need to realize and recognize that status quo is hard to change. Not impossible, just hard. Manage your expectations.
Don't accept mediocrity
There is also a major commitment made by the Association for Software Testers (AST), of which Keith Klain is a board member, to share curriculum to grow the talent and pipeline of workers in this field. Over the next several months we will be exploring curriculum development for Per Scholas students and alumni in software testing as well as creating a job placement track for testers.
We are hugely appreciative of Keith spending time with us and being so passionate and realistic about the possibilities this holds for Per Scholas. This is why Joe Squeri and Barclays are being honored at this year's ROI Corporate Dinner. When they make a commitment to invest in their community — they mean it.
Sign up for our Monthly Impact Report
More News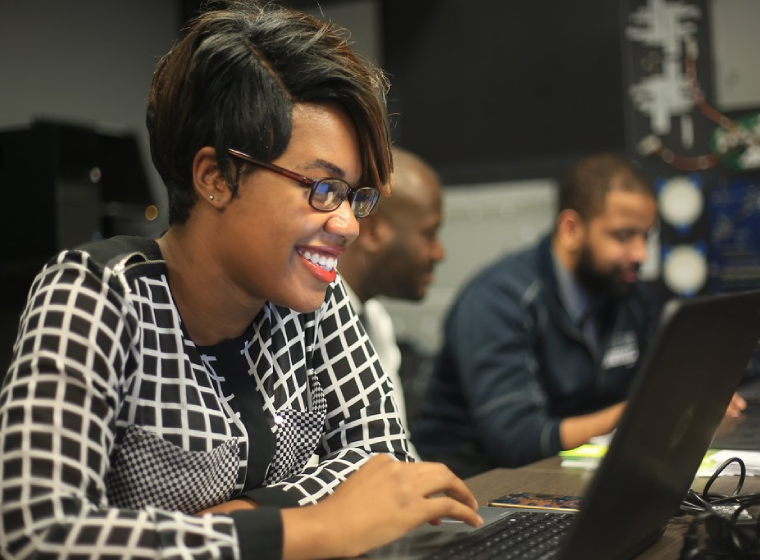 Donate Now
Your support makes a powerful difference in our ability to build a technology talent training solution that creates greater access and equity.