Student of the Month: Mauricio Paladines
Student of the Month: Mauricio Paladines
The students of Per Scholas make the organization what it is and propel its growth. The challenges they overcome, the people they represent, their experiences as students, their life-changing success. Without the determined students who find themselves in our classrooms, there is no Per Scholas. We are pleased to announce a new tradition at Per Scholas and feature on the website: Student of the Month.
I told myself 2012 was going to be my year. It hasn't disappointed me yet.
Mauricio Paladines is this month's, and first-ever, student of the month. Mauricio is a veteran of the U.S. Marine Corps who served from 2004-2008. Following his service, like many returning U.S. veterans, he found himself unable to find regular employment, working only in temporary, low-wage positions. "I thought with my military background, I would get a job fast. The Marines make you corporate-ready. You are trained to be punctual, disciplined, deadline-driven, loyal, and utmost, to respect your superiors," Mauricio said.
In December 2011, the City of New York hosted a veterans' job fair in Brooklyn. Per Scholas had a table to recruit new students. Mauricio spoke to the recruiter for 30 minutes. He enrolled and started classes just before the new year.
"The first 3 weeks, 'zero tolerance,' was just like the military," Mauricio said recently.  "Attendance, appearance, and attitude- there was no room to slip. The standards were high."
Mauricio embraced and excelled in the challenging environment at Per Scholas. Early in March, when a video team from JPMorgan Chase visited Per Scholas, he was selected by his instructors to represent our veteran students. Not only did he step in for the interview — he did so well that he was recognized by JPMorgan Chase executives for his professionalism and poise. They insisted, in fact, that he attend Per Scholas' ROI Corporate Dinner on May 3.
Attendance, appearance, and attitude-there was no room to slip.  The standards were high.
As this feature grows, we will select other students for a hundred different reasons — the best grades, perfect attendance, community service — the list is big. Mauricio is the May 2012 Student of the Month because he represented himself and his school well, creating opportunity for future students and graduates.
Mauricio takes the honor in stride. "I want to thank my instructors Mr. Mallia, Mr. Jurado, Mr. Rodriguez and Mr. Nunez. They have been there for me. I told myself 2012 was going to be my year. It hasn't disappointed me yet."
Sign up for our Monthly Impact Report
More News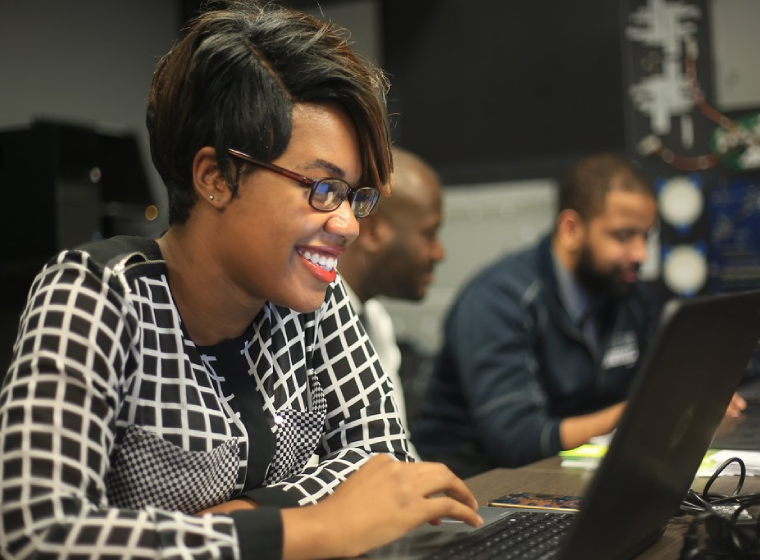 Donate Now
Your support makes a powerful difference in our ability to build a technology talent training solution that creates greater access and equity.