"I wouldn't be who I am today without Per Scholas." Determined Graduate Taariq Proves Second Chances are Real
Taariq Williams walked into Per Scholas from day one with an attitude of motivation. Tech was his passion; and he knew that Per Scholas was the chance he'd been waiting for to launch a career.
For Taariq, this chance was a long time coming. He had always loved computers, calling himself the "Gadget Guy" growing up. After he graduated high school, he applied to college and enrolled at ASA College, a for-profit institution, to study technology. He wanted to get into the industry, and thought college was the best way to get there. Unfortunately, due to financial strain, he had to drop out of college after just one year.
Even though college didn't work out, Taariq was determined to find another way to pursue a technology career. He learned about Per Scholas through his cousin, a New York graduate, and applied. Taariq made it all the way to the final interview, the last step in a lengthy process, and was declined due to a limited number of spaces available in the class. "It was disappointing, but I had to keep going."
Now twice discouraged, he began looking for work and took a job at the US Post Office. The pay was good, the job was stable, but something was missing. "It wasn't skills-based work. I didn't have a passion for it. Even though you can make a good living there, the work itself didn't matter to me. I wanted to do something that I like doing every day."
He stayed at the Post Office for a few months but couldn't ignore what was driving him. He knew what he wanted. "I haven't felt this strong about something in a long time," he says. "I didn't want to give up on tech."
Many people either aren't brave enough to reapply or they tell themselves it's not an option. But Taariq wouldn't take no for an answer and reapplied to Per Scholas, and proved second chances are real. He was accepted at Per Scholas in 2015 in the IT Support class.
Blown away by the quality of the education, his favorite part of the Per Scholas course was the Career Development, the portion of the training that teaches students how to job search, write an effective resume, and essential workplace skills like communication. "I knew that Per Scholas was the place for me, but when I got into the program, I was even more impressed."
While a student, Taariq had the chance to participate in the Imagine Gala, Per Scholas New York's biggest fundraiser of the year, where he helped to run the Tech Challenge, an interactive portion of the event's program. Guests are walked through stations where they have to solve technical issues, like removing a virus or reconnecting a network. Students like Taariq guided them through each station. The guests learn more about what a Per Scholas student learns, and the student learns how to network and present professionally. "Per Scholas puts you in good situations that help you challenge yourself," Taariq says.
His dedication to bettering himself while at Per Scholas didn't go unnoticed at home. He says his mother recognized just how motivated Taariq was throughout the training and started pitching in by making him lunch every day and helping him with his transportation fare when she could. He says he really appreciated the extra support during the intense training.
Now, post graduation, Taariq works at Per Scholas corporate Partner Time Warner Cable (TWC) as a Technician where he repairs and restores internet and cable in homes. The steady paycheck is wonderful, and he gets to use his newly polished networking and communication skills every day.
"Having the stability and being able to provide for your family is the greatest thing," he says.
He loves TWC and recognizes that the company has a lot of opportunity to move up the ladder.
A strong Per Scholas advocate, Taariq is now trying to recruit his friends to go through the program as well. "I think I can show people my story and help them," he says. "I wouldn't be who I am today without Per Scholas."
Sign up for our Monthly Impact Report
More News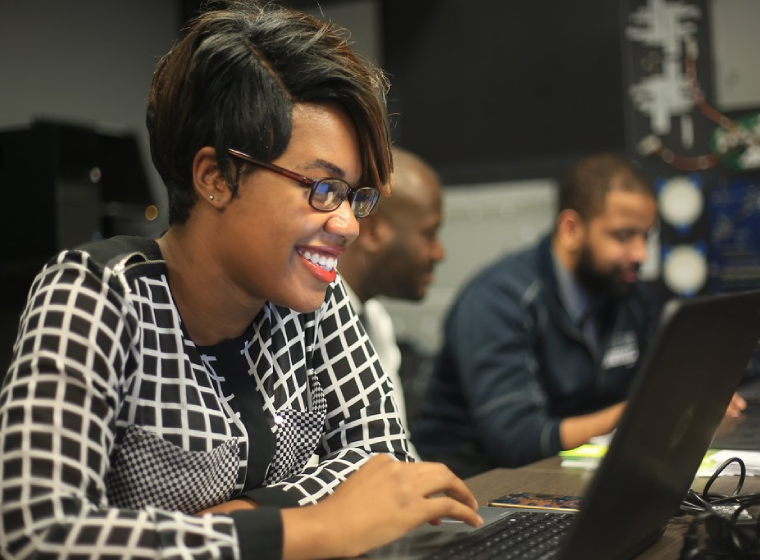 Donate Now
Your support makes a powerful difference in our ability to build a technology talent training solution that creates greater access and equity.