Tech Jobs Remain Hot, but Diversity Gaps Remain Prevalent
Tech Jobs Remain Hot, but Diversity Gaps Remain Prevalent
A Per Scholas Perspectives Piece from Damien Howard
Despite layoffs in the first quarter of 2023, the tech job market remains hot! According to the April jobs report, there are more than 316,000 open tech roles nationwide. Yet, companies continue to struggle to find the skilled talent to fill these roles. And in my view, many companies are unfortunately still overlooking valuable and performance driven diverse technologists to fill these roles.
Nationwide, Black people only make up 8 percent of the technology workforce, and that percentage is even lower – 3 percent – when you look at Black technologists in the C-Suite. The percentage of women in technology jobs nationwide continues to hover around 25 percent, and again, representation among women of color is at a devastatingly low 4 percent.
My friend Franklin Reed, Executive Director of Global Inclusion, Diversity and Equity at TEKsystems, and I are always innovating solutions on this topic, to achieve our shared goal of a more equitable, inclusive, and diverse technology workforce.
Here are our three major takeaways this April, Celebrate Diversity Month, from TEKsystems' inaugural Diversity, Equity and Inclusion in IT Report that can help close diversity gaps.
First, IT decision makers believe in the power of diversity. 86 percent of IT decision makers believe DEI programs have made their culture more inclusive, which aids business's overall ROI and morale. Plus, 74 percent of IT decision makers agreed that DEI has increased their team's productivity.
"Cultivating a diverse culture starts with a genuine belief that diversity makes us better, followed by intentional recruiting efforts that reinforce this belief," says Franklin. In this article, Franklin and his colleague discuss a programmable approach to inclusive and equitable recruiting.
Next, there's tremendous opportunity to implement advanced or mature DEI programs. Less than half (46 percent) of organizations reported having advanced or mature DEI programs, which translates into a missed opportunity for innovation and increased profit for the vast majority. Per Scholas and TEKsystems are leaders in DEI, and can help support your company in developing and implementing powerful talent solutions.
"There is no quick fix to attracting, recruiting, and retaining diverse candidates. Change comes from deep within an organization, and it takes time. It also takes an honest evaluation of where your company currently is with its DEI practices and where the stakeholders want it to be," Franklin says.
Like Franklin, I often counsel leaders that are looking for different ways to drive revenue that DEI can't be an initiative or a scattershot effort, but instead, embedded into the DNA of your company, with business metrics and resources to support sustainable success.
Finally, much more needs to be done to support women technologists. There's a 25 percentage plus point gap between male and female technologists when they indicate their sense of belonging at work, and an even larger gap between men and women related to their perceptions of growth opportunities.
Beyond racial and gender diversity, there are so many other diversity dimensions we must consider and take into account, from neurodiversity to educational attainment, family composition, and more.
So, what's your take? What are ways your company is closing the diversity gap among your technology workforce? Franklin and I would love to hear from you. Drop a comment below!
Sign up for our Monthly Impact Report
More News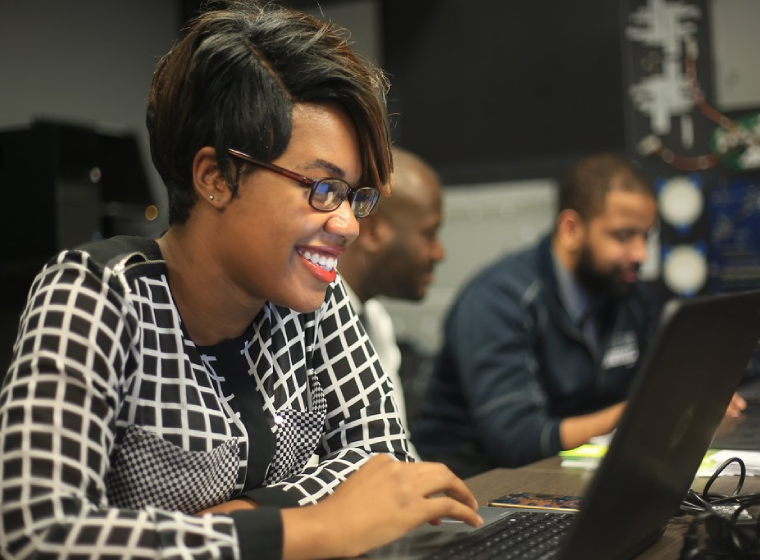 Donate Now
Your support makes a powerful difference in our ability to build a technology talent training solution that creates greater access and equity.