The National Capital Region Gains Free Job Training from Nationally Recognized Workforce Development Organization
The National Capital Region gains free IT job training through nationally recognized workforce development organization Per Scholas
Acting Assistant Secretary Eric Seleznow, Employment and Training Administration, U.S. Department of Labor, and other leaders will speak at grand opening hosted by Per Scholas Tuesday, April 22
FOR IMMEDIATE RELEASE
Washington, D.C. – April 14, 2014 – Per Scholas, a New York-based national non-profit organization that provides free IT-Ready technology education and job placement to unemployed and underemployed adults opens its newest location in Silver Spring, MD, bringing local residents the opportunity to obtain the education and skills to land jobs in the growing technology industry. The first class is now in session with students at its permanent location at 700 Roeder Road in Silver Spring. An open house will be held April 22, 2014 from 2:00 – 5:00 PM for press and the public to tour the new training facility. This will be followed by a reception where Acting Assistant Secretary Eric Seleznow, Employment and Training Administration, U.S. Department of Labor, and other leaders will speak.
The move comes in partnership with Catholic Charities of the Archdiocese of Washington, who is helping host the location and will work as a partner agency for referrals to and from the IT training to meet the needs of students outside of the classroom. President and CEO Msgr. Rev. John Enzler will speak at the event.
Per Scholas offers a free 8-week job training course (IT-Ready) providing high quality hands-on technical skills learning and professional soft skills development to unemployed and underemployed individuals. The course teaches to the CompTIA A+ certification, which prepares candidates for entry-level help-desk and technical support roles. The Per Scholas model has been proven successful through independent studies, triggering its growth into new markets. In its first year, 80 students drawn from the National Capital Region will be trained in Silver Spring. Historically, 85 percent of Per Scholas participants graduate and obtain industry certification and 75 percent of graduates land jobs.
The Silver Spring location is the newest addition to the IT-Ready network operating in Columbus and Cincinnati, Ohio, Minneapolis, Minnesota, and New York City. More than 700 individuals will be trained this year across all sites. The Creating IT Futures Foundation (CITFF) is Per Scholas' lead strategic partner for national replication and in expanding the IT-Ready network.
"This is an exciting step forward for both our organizations," said Charles Eaton, CEO of the Creating IT Futures Foundation. "We've been sharing best practices in workforce training with each other for a long time. Now this partnership is a way for both organizations to test a new model of expansion so we can reach our shared goal of helping more people transform their lives through upwardly mobile IT careers."
"The National Capital Region is becoming an east coast Silicon Valley. There's no shortage of IT jobs, but there is a shortage of well-trained individuals to meet companies' needs," says Bridgette Gray, Managing Director of Per Scholas National Capital Region. "This is what Per Scholas does best. We tailor our training to meet the demands of local employers, provide this high-quality training to job seekers who otherwise do not have access to the right education or skills, and then connect the employer to this new stream of talent. It's a win-win situation for everyone."
About Per Scholas
Per Scholas is a national, nonprofit organization offering free, high quality technology education, job training, placement and career development opportunities to people in underserved communities. Since 1998, more than 4,500 un- and underemployed adults (18+ years old) have enrolled in its job training programs and more than 3,500 graduates have found jobs. Per Scholas is expanding the IT-Ready Network in partnership with the Creating IT Futures Foundation to bring free IT training opportunities to several other U.S. cities. IT-Ready sites operate in New York City, Cincinnati and Columbus, OH; Minneapolis, MN and the National Capital region. The Social Impact Exchange named Per Scholas one of the top 100 nonprofits creating proven social impact in the U.S.
###
Contact: Jessicah White
Tel: (718) 772-0623
Email: [email protected]
Sign up for our Monthly Impact Report
More News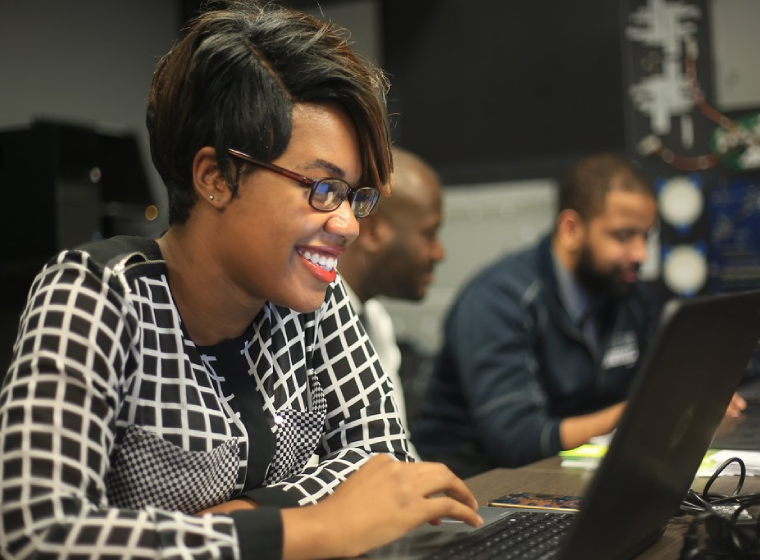 Donate Now
Your support makes a powerful difference in our ability to build a technology talent training solution that creates greater access and equity.