The Numbers Are In: Thank You for Helping to Make the Per Scholas End of Year Campaign a Huge Success!
Dear Per Scholas Supporters,
As Per Scholas starts the new year, I am so excited and grateful to report about the progress of our 2018 year-end giving campaign, Tech Powered by Families. Our extraordinarily generous supporters have given more than $750,000 — exceeding our $600,000 goal! Thank you for sharing our conviction that tuition-free technology training and certification at Per Scholas empowers our communities to thrive and families to grow stronger.
I can't begin to tell you how much of a difference your gifts make. As Per Scholas plans to enroll 2,000 job seekers in 2019 across the United States, your contributions will pay for instructors in our classrooms, and provide books, materials, and the latest technology for our students. Your generosity will make it possible for us to expand operations to new cities, and reach talented future tech professionals who otherwise wouldn't be able to take advantage of the opportunity to study at Per Scholas. I am truly amazed by this support and humbled by the faith so many have put in us.
At Per Scholas, we believe in the power of families to inspire fantastic accomplishments, and we are excited to grow with the talented and ambitious students we will serve across the United States this year. The incredible success of our year-end campaign demonstrates that we are not alone.
On behalf of all our students, alumni, staff and volunteers, thank you again. My very best wishes for you and yours in 2019.
Sincerely,
Plinio Ayala
President and CEO, Per Scholas
Sign up for our Monthly Impact Report
More News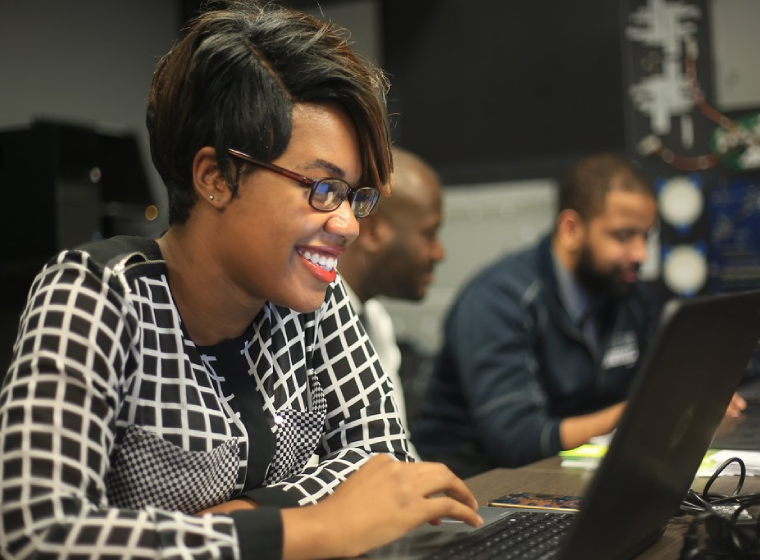 Donate Now
Your support makes a powerful difference in our ability to build a technology talent training solution that creates greater access and equity.